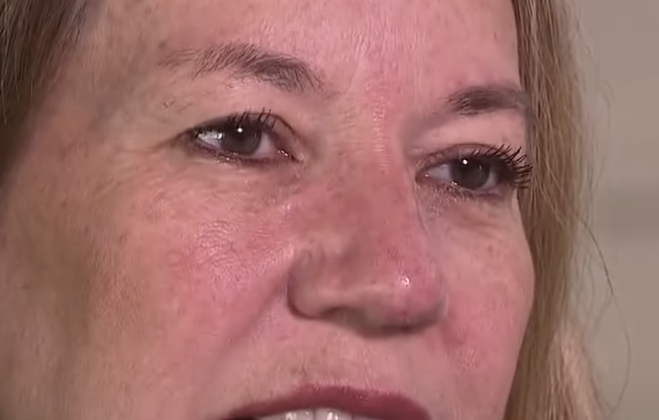 While all the attention was recently focused on Georgia, Atlanta's Democrat Attorney General Kris Mayes is prepping her own indictment of former President Trump and associates who challenged her party's victory.
Arizona Attorney General Kris Mayes' office is conducting an ongoing investigation of an alleged attempt to use alternate electors after the 2020 presidential election to benefit former President Donald Trump, a spokesperson for the attorney general confirmed.

Arizona is one of seven states that Trump lost in 2020 but where the former president's allies allegedly attempted to create a fraudulent slate of electors. How long the investigation has been underway, its status, and its scope, are not clear. Mayes, a Democrat, made her first public comments about the investigation on Wednesday.

"We are taking this investigation very seriously, very solemnly," Mayes told local media this week, adding "we're going to do it on our timetable as justice demands."
Willis and Bragg were bad enough, but AG Kris Mayes ordered an investigation even while her own election is being challenged. That election, which she supposedly won by a mere 280 votes, is still being appealed.
While the election appeals process is underway and dragging on, Mayes is busy going after her political opponents, including some in the state, for challenging an election.
Mayes has already been investigating Cochise County which refused to certify her 'win'.
Attorney General Kris Mayes is investigating the Cochise County Board of Supervisors over alleged violations of state open meeting laws.

In a letter sent to the GOP-led board on July 31, Mayes, a Democrat, warned supervisors she's received "numerous" complaints of alleged open meeting violations.

The complaints date back more than a year, and appear to coincide with various election-related decisions made by the board following the 2022 General Election — including a move by Republican supervisors Tom Crosby and Peggy Judd to sue the county's elections director.

Mayes warned that she will pursue penalties under state law for those legal violations — that could include seeking to remove supervisors from office.
I can't imagine who would replace them in Mayes' banana republic scheme. Investigating your political opponents in order to remove the political opposition is a whole lot more serious than anything in any of the indictments, and yet from Obama to Biden, to state and local AGs and DAs, including Mayes, they've gotten away with it.
Arizona law enforcement officials have also been looking into the activities of former Arizona GOP chair Kelli Ward and her role as a fake elector. As Rolling Stone reported last week, prosecutors have asked possible witnesses about a December 2020 signing ceremony where Ward and 10 other Republicans signed documents falsely attesting to be Arizona's legitimate electors.
Why doesn't Mayes just announce that she's investigating and locking up the entire Arizona GOP because she claims to have won her seat by 280 votes?
Being able to outlaw and lock up your political opposition because you won 280 votes more is the tyranny of the slimmest majority around. And if those are the new rules, Mayes might want to consider what could happen if she loses that appeal, or if she doesn't succeed in terrorizing and intimidating her opponents by abusing the legal system, and actually has to face an empowered Republican Attorney General.