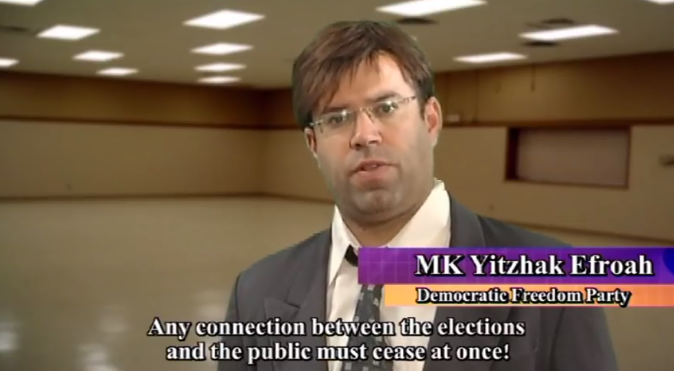 Remember when Senator Bernie Sanders (I-DPPK) was the perennial fruit fly in every political salad, running doomed campaigns designed to divide the party he was temporarily claiming to be a part of? But all that is in the past. Bernie is all in on Biden which ought to tell you that Biden is really all in on Bernie's agenda.
And, despite the fact that most Democrats, Americans, and oxygen-breathing lifeforms on the planet want another candidate who isn't a senile 80-year-old with a propensity for corruption and hair-sniffing, the Democrats and Bernie Sanders don't believe that there should be any competitive primaries.
Why? To protect democracy.
NBC's Chuck Todd asked Sanders on "Meet the Press" whether he believed there should be a competitive Democratic primary. Sanders instead called for unity among progressives for 2024, saying that the threat of former President Trump taking office should be a call to consensus among the left.

"Well, I think in this particular time, this particular moment in American history, when we're taking on the former President, who in fact does not believe in democracy, he is an authoritarian, and a very, very dangerous person," he said.
As true believers in democracy, we must protect democracy from democracy, lest democracy be destroyed by democracy leaving us with no democracy (which we don't have anyway, but for the best democratic reasons).
In this moment, we must resist authoritarianism by being authoritarians, protect democracy by eliminating it and lose weight by gorging at all-you-can-eat buffets. Once we have destroyed the village to save it, we will enjoy non-authoritarian democracy in the green gulag of our choice.
What does democracy mean? To leftists, it means making elections a meaningless formality. And they must defend the meaningless formality against anyone who might undermine democracy by running against them.
As Bernie Sanders, like Mao, and Stalin, knows, democracy is too important to be left to the people.