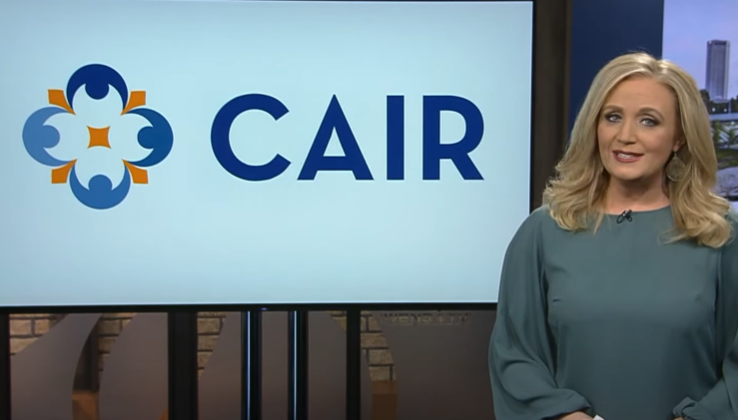 There were many expectations for Biden's U.S. National Strategy to Counter Antisemitism among the usual organizational types, but anyone with common sense could have seen this coming a mile away.
The U.S. National Strategy to Counter Antisemitism fails to address Muslim and leftist antisemitism, it briefly delves into, but does not address where campus antisemitism is coming from, has a single throwaway line about the attacks on Orthodox Jews in New York City, and gives the IHRA pro-Israel definition of antisemitism nearly equal billing with the Nexus anti-Israel one.
The strategy claims that "there are several definitions of antisemitism, which serve as valuable tools to raise awareness and increase understanding of antisemitism", including the IHRA, but noting that the Biden administration "welcomes and appreciates the Nexus Document and notes other such efforts."
As I note in an upcoming article, "the Nexus definition of antisemitism was created to protect anti-Israel activists from charges of antisemitism. That definition, which the Biden administration chose to promote, claims that BDS or "boycotting goods made in the West Bank and/or Israel is not antisemitic", and argues that, "opposition to Zionism and/or Israel does not necessarily reflect specific anti-Jewish animus nor purposefully lead to antisemitic behaviors and conditions".
While Biden's U.S. National Strategy to Counter Antisemitism doesn't condemn BDS and waffles on pro and anti-Israel positions, it does take the time to bring CAIR into it.
The press release boasts that "the Council on American-Islamic Relations will launch a tour to educate religious communities about steps they can take to protect their houses of worship from hate incidents."
That's the same CAIR that has defended Islamic terrorism against Jews, defended Muslim terrorists like Ahmed Ferhani who plotted attacks on synagogues, and which was named an unindicted co-conspirator in the Holy Land Foundation trial involving the funding of Hamas.
The ZOA notes that, "the Biden Strategy uses the soft phrase U.S. "has embraced" [past tense] the positive consensus IHRA definition of antisemitism – while much more strongly states Biden "welcomes and appreciates" the dangerous "Nexus" definition of antisemitism. The Biden Strategy then also "notes" other definitions, which can mean even more harmful definitions such as the JDA definition."
It also points out that, "Third, the Biden Strategy fails to explicitly identify or deal with any source of antisemitism by name other than white supremacy. The Biden Strategy never identifies Black supremacist antisemitism such as that of Louis Farrakhan; BlackLivesMatter (BLM) antisemitism and anti-Jewish pogroms; radical Islamist antisemitism; or the hatred of Jews and the sole Jewish state promoted in Congress by Squad members such as Ilhan Omar, Rashida Tlaib, Betty McCollum, Cori Bush, Bernie Sanders and Jamaal Bowman."
The Coalition for Jewish Values also blasted the strategy, "the President's statement also highlights the neo-Nazi march in Charlottesville in 2017 and seems to tie antisemitism exclusively to white supremacy. This distracts attention from other sources of antisemitism; the vast majority of attacks upon Jews in New York are perpetrated by People of Color."
This is the Biden administration's betrayal of Jews in a nutshell.