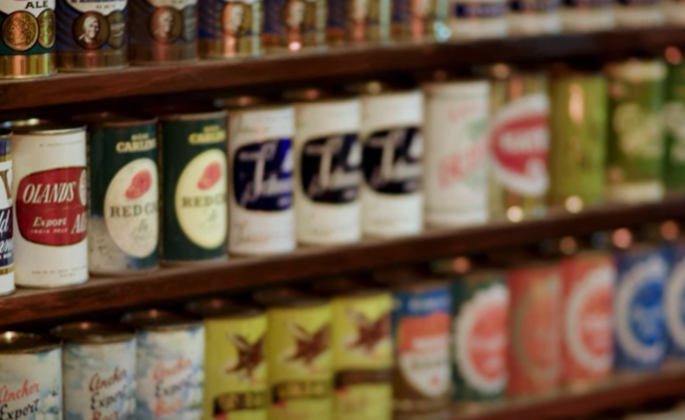 Reaching deep into the Hillary Clinton playbook, Bud Light wants to counter the controversy over replacing men with some creepy guy who likes to put on makeup and speak in a high voice, with a "listening tour".
Axios has learned that, (Anheuser-Busch U.S. CEO Brendan) Whitworth plans to go on the road around the U.S. this summer to listen to consumers, in connection with Budweiser's MLB sponsorship.
Bud Light and MLB. Two formerly great brands that went woke. Maybe they could invite the Sisters of Perpetual Indulgence along on a nationwide tour. Missouri should absolutely be a stop. Then Kansas.
In Whitworth's latest statement, he has yet to apologize to women or promise to stop pushing sexual identity politics. Instead, he states once again that, "we recognize that over the last two months, the discussion surrounding our company and Bud Light has moved away from beer, and this has impacted our consumers, our business partners, and our employees. We are a beer company, and beer is for everyone."
"Third, to all our valued consumers, we hear you. Our summer advertising launches next week, and you can look forward to Bud Light reinforcing what you've always loved about our brand – that it's easy to drink and easy to enjoy. As we move forward, we will focus on what we do best – brewing great beer and earning our place in moments that matter to you."
Also, sponsoring drag shows. And the gyrating on floats crowd.
Bud Light's parent Anheuser-Busch is a sponsor of Pride celebrations in Chicago, San Francisco, Charlotte and elsewhere.

Others, like San Francisco Pride, are sticking with Bud Light but bracing themselves for backlash from attendees who think the brand should have done more to support Mulvaney.

Ford, the executive director, said Anheuser-Busch has been a longtime patron and increased its donation to San Francisco Pride this year.
That listening tour will go well.
SF Pride dumped Dee Snider for suggesting that maybe mutilating kids is not the best idea.
Twisted Sister's '80s rock classic, "We're Not Gonna Take It" has been dropped as the unofficial anthem of this year's SF Pride Parade & Celebration following a controversial tweet from the band's lead singer, the festival confirmed to KRON4. The festival was on the cusp of officially announcing the song as Pride's "unofficial rallying cry" and Twister Sister front man Dee Snider was due to perform the song on the festival's main stage.

However, the relationship between the flamboyant rocker and the festival broke down after Snider tweeted his support for a statement from Kiss front man Paul Stanley that's been widely panned as transphobic.

On Sunday, Stanley tweeted out a lengthy statement, that read in part, "With many children who have no real sense of sexuality or sexual experiences caught up in the 'fun' of using pronouns and saying what they identify as, some adults mistakenly confuse teaching acceptance with normalizing and encouraging a situation that has been a struggle for those truly affect and have turned it into a sad and dangerous fad."

On Monday, Snider weighed into the debate, retweeting Stanley and saying, "You know what? There was a time where I 'felt pretty' too. Glad my parents didn't jump to any rash conclusions! Well said, @PaulStanleyLive."
Bud Light just wants to get back to making beer and sponsoring pro-child mutilation parades.