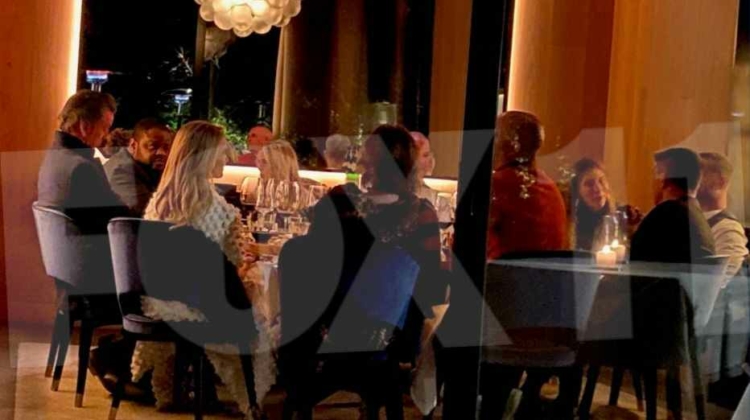 I've written about AB5 before. It's basically mandatory unionization backed by an effective ban on freelancers in California. Originally targeted at Uber and Lyft, it ended up taking out much of the state's other freelancers except for the ride-sharing companies.
Truckers however proved to be a major casualty as I discussed in a previous article.
Last Wednesday, hundreds of truckers protested at the Los Angeles-Long Beach port, some trucks slowed down traffic on the 110 while others took part by refusing to take on loads.

Their message was timed not just for Los Angeles County voters who backed the leftists threatening to put them out of work, but for retired general Stephen Lyons.

The former general who had served as the Commander of the U.S. Transportation Command had been picked by the Biden administration as its Port and Supply Chain Envoy and was there to see the ports through which much of the country's international cargoes flow.

Or don't.

The truckers had a simple message for Lyons and his boss, they shouted it and waved it on signs, "No to AB5." But Lyons had little to offer the independent truckers fighting mandatory unionization by California Democrats and their union allies except, "We need to retain drivers because they're critical to our economy."

With 70,000 California owner-operator truckers trying to figure out if they can even work, that's not likely.
California's Democrat machine went on crushing independent truckers. And California's economy is the casualty.
The official container count may not be out, but the Port Authority of New York and New Jersey tells CNBC it will be the No. 1 port moving the most containers in the U.S. for the fourth month in a row.

Unresolved port labor negotiations and the AB5 trucking law — which concerns the employment status of drivers — have migrated trade away from the West Coast to the East Coast and Gulf ports, cementing what seems to be with each month a more likely permanent shift, and benefitting not only the ports but East Coast warehousing as well as the two large railroads that service the ports, CSX
and Norfolk Southern.

According to ITS Logistics which monitors rail cargo trends, the volume of freight moving out of the East Coast doubles that of the West Coast.
Between the wars on energy production, defense contractors and transportation, California's only industries will be entertainment and Big Tech.
And maybe California Democrats want it that way.