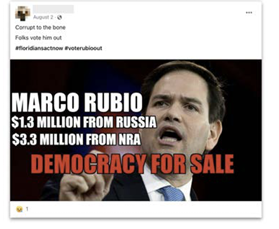 This isn't just Meta, it's also meta. Chinese operatives playing lefties accusing Republicans of working for Russia. This is why international espionage makes for very strange bedfellows.
Meta, the parent company of Facebook and Instagram, said on Tuesday that it had discovered and taken down what it described as the first targeted Chinese campaign to interfere in U.S. politics ahead of the midterm elections in November.
The Chinese appeared to be borrowing the Russian playbook, cosplaying as liberals and conservatives, and claiming to care about abortion and guns. In China, the government controls all the guns and the abortions are mandatory.
But the interesting thing about the Chinese campaign is the seeming focus on Florida.
"Other posts focused on individual politicians, particularly Senator Rubio, but also Senators Rick Scott and Ted Cruz, and Governor Ron DeSantis."
This was apparently one of them.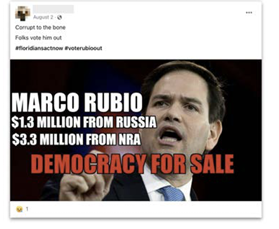 Chinese spies from a Communist country accusing Republicans of working for Russia and complaining that democracy is for sale.
Truly meta.