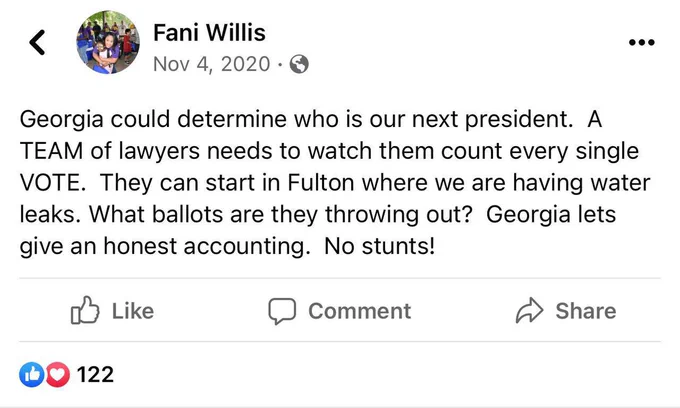 Two sets of laws. Selective prosecution means they get enforced only against political opponents.
And so the nation watched the disgraceful circus unfold in Atlanta with a pro-crime DA indicting her political opponents including former President Trump for, among other things, tweets.
Benny Johnson however documented multiple instances of Fani Willis, the DA, tweeting her skepticism of the election and calling it into question.
Like this one in which she seizes on the water leaks to raise questions about the count as Trump's associates have been accused of doing.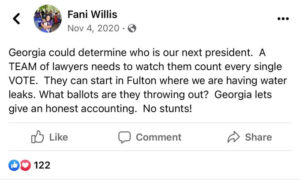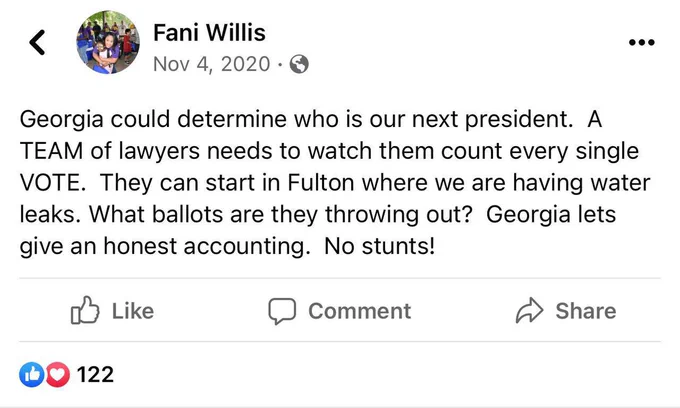 Questioning elections is obviously illegal when Democrats win but an urgent defense of democracy when Republicans win. Since Fani Willis did not yet know the outcome of the election, it was 'legal' to question it at the time because she was worried a Republican might win, but once a Dem had won it, it became retroactively illegal to question it.