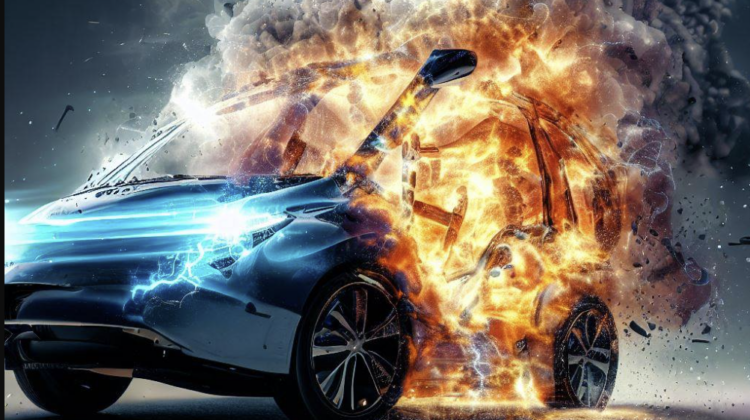 No one except the state wants them. And who cares what consumers or shareholders want? Not Ford.
Back in March, I wrote that, "Ford reported that it's going to lose $3 billion on electric cars in 2023. Unlike most automakers, Ford reports its electric vehicle numbers separately, but experts estimate that most car companies are losing similar amounts on the dead end business."
"Ford plans to make 2 million electric cars every year by 2025. That would be impressive considering that Ford only sold 61,575 of them in 2022. It sold 3,624 electric vehicles in Feb 2023."
And the numbers just keep getting worse. It's now a loss of $4.5 billion.
Ford said the higher loss projection for Ford Model e reflected "the pricing environment, disciplined investments in new products and capacity, and other costs." Ford also now expects to reach a 600,000-unit EV production run rate during 2024, instead of the end of this year, on the way to achieving a 2 million annual run rate.
The pricing environment is that prices keep rising. How exactly is that hurting Ford? The Biden administration and China and California have conspired to price real cars out of the reach of consumers. And yet Ford still can't sell electric cars at a time when Tesla is moving them.
And nothing says "disciplined investments in new products" like a $4.5 billion loss and production delays while sales are actually falling.
But Ford's CEO is doubling down on ESG-Uber-Alles.
"The near-term pace of EV adoption will be a little slower than expected, which is going to benefit early movers like Ford," Ford CEO Jim Farley said in a statement. "EV customers are brand loyal and we're winning lots of them with our high-volume, first-generation products; we're making smart investments in capabilities and capacity around the world; and, while others are trying to catch up, we have clean-sheet, next-generation products in advanced development that will blow people away."
How are they blowing people away, Jim?
Somewhat worrying for Ford and investors was a dip in EV sales, with the company noting EV sales dropped 2.8% for the quarter, with Mustang Mach-E sales down 21.1% and its E-Transit electric van sales down 23.8%.
How long does this go on until activist shareholders ask Ford to choose between Klaus Schwab and their money?