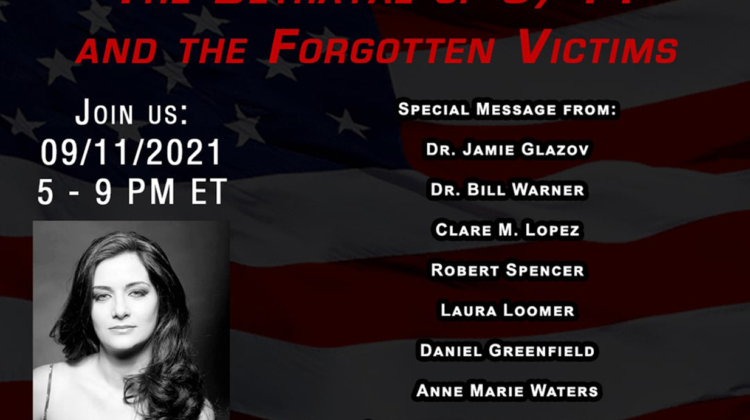 [Visit MyPillow.com (or call 1-800-854-0673) and get your MyPillow products using promo code GG21 for AMAZING DISCOUNTS!]
Follow us on our Rumble Channel and on JamieGlazov.com – and also on Twitter: @JamieGlazov, Instagram: @JamieGlazov and Facebook.
This new Glazov Gang episode features Raymond Ibrahim, a Shillman Fellow at the David Horowitz Freedom Center and widely published author and public speaker specializing in the Middle East and Islam. His books include Sword and Scimitar: Fourteen Centuries of War between Islam and the West and Crucified Again: Exposing Islam's New War on Christians.
Raymond discusses Copulating with Corpses: The Taliban Exposed, explaining The necrophilic inclinations of Afghanistan's new masters.
Don't miss it!
And make sure to tune into our 9/11 20th Anniversary Special!
The Glazov Gang and Anni Cyrus' Live Up To Freedom are proud to present: The Betrayal of 9/11 and the Forgotten Victims.
4 hours of live broadcasting on Anni Cyrus' Facebook Page and The Glazov Gang's Facebook Page.
Hosted by Anni Cyrus.
Special messages by Jamie Glazov, Bill Warner, Clare Lopez, Robert Spencer, Laura Loomer, Daniel Greenfield, Anne Marie Waters, and many others.
Join us on Sept 11, 2021: 2-6pm Pacific / 5-9pm Eastern.
Mark your calendar, bookmark pages and share this with every friend. BE THERE!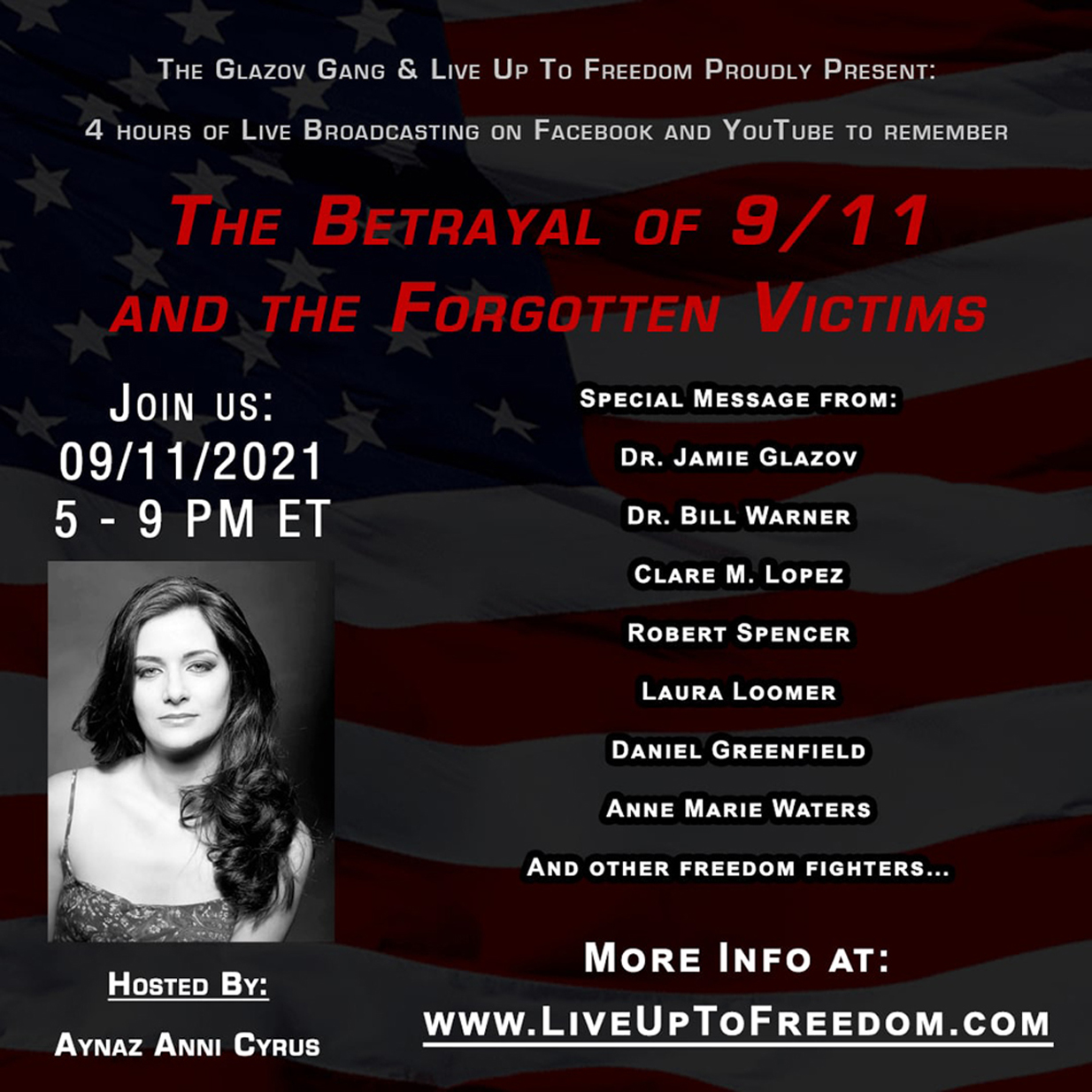 Subscribe to JamieGlazov.com.