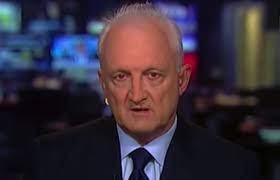 [Show your support for Mike Lindell and The Glazov Gang by using this link for MyPillow and save up to 65% on all your purchases!]
Follow us on our Rumble Channel and on JamieGlazov.com, Twitter: @jamieglazov, GETTR: @jglazov, Parler: @Jamieglazov11, Gab: @jglazov and Facebook.
Please donate via our Pay Pal account.
This new Glazov Gang episode features Leo Hohmann, a veteran investigative reporter and author whose book Stealth Invasion is now banned by Amazon. Order it at BarnesAndNoble.com. Visit Leo at LeoHohmann.com.
Leo discusses Who Killed DHS Whistleblower Phil Haney?, reflecting on the question: Will there ever be a real investigation?
[See the whole interview: HERE and see Lloyd Billngsley's update on the Phil Haney case: HERE.]
Don't miss it!
And make sure to watch our Special 10-Part Series on The Hidden Agenda Behind the "Pandemic".
[1] Dr. Naomi Wolf:  Covid Vax & Sexual Intercourse – The horror that Pfizer knew – and tried to hide.
[2] Dr. Naomi Wolf: Covid Vax & Personality Effect – "The light has gone out of their eyes." 
[3] Dr. Naomi Wolf: What Pfizer Tried to Hide – One of the most shocking crimes in human history.
[4] Dr. Li-Meng Yan: "My Husband Tried to Poison Me" – When even family members follow the diabolical orders of the Communist Party.
[5] Dr. Li-Meng Yan: 'China's Weaponization of Covid-19' – China's terrifying agenda in the 'Pandemic'.
[6] Dr. Paul Kengor: Getting the Vax, Wearing the Mask – Out of Terror of Losing "Progressive Acceptance.
[7] Marc Morano: The Great Reset and The Green Fraud – Exposing the global elites' pernicious agenda.
[8] Leo Hohmann: 'SMART Cities' Converting into Concentration Camps.
[9] Dr. Vladimir Zelenko: The Globalists' Transhumanist Agenda.
Subscribe to JamieGlazov.com.