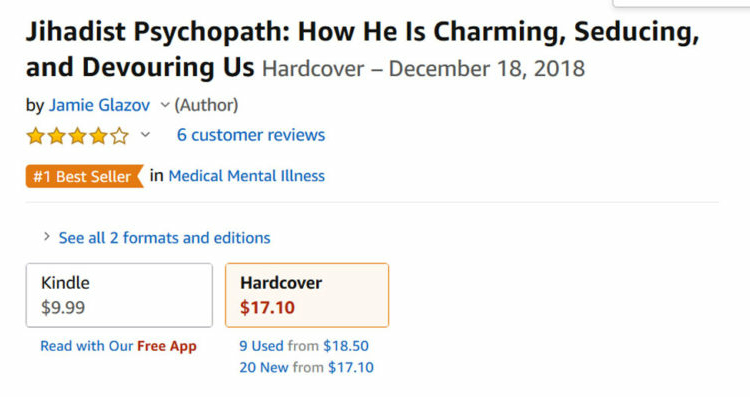 In this new video, Frontpage Editor Jamie Glazov focuses on "Right-Wing Backlash" to Sri Lanka Jihad, and he asks: Can a person not want to be murdered by Jihad — and not be "far-right"?
Don't miss it!
Also tune into Jamie's recent appearance on Governor Mike Huckabee's TBN Show to discuss his new book:
Meanwhile, we are excited to announce that Jamie's new book is, at this moment, as indicated in the screen shot/graphic to the left,
Amazon's #1 Best Seller in the "Medical Mental Illness" category
.It is also
Amazon's #1 New Release in the "Islam" category.
To learn about Jamie's unveiling of the
Jihadist Psychopath's plantation
—
and how we can escape from it
,
CLICK HERE.