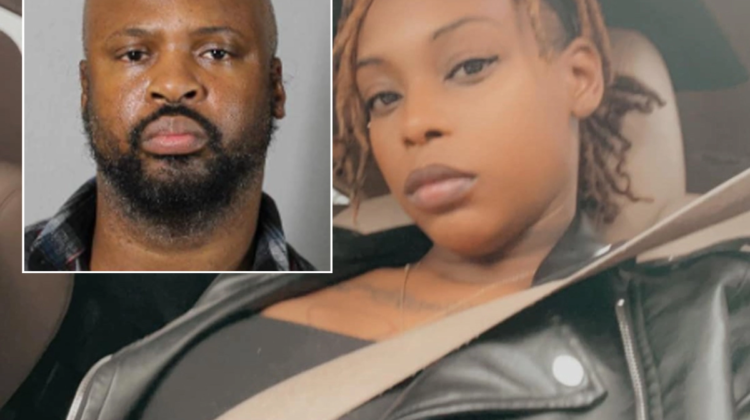 "She should be charged for the crime. She's also responsible for the crime," Keaira Bennefield's mother said of Gov. Kathy Hochul.
Hochul, widely blamed by the families of crime victims for the wave of terror sweeping over the state, had numerous opportunities to slam the brakes on the move by her former boss, Gov. Andrew Cuomo, and the Democrat legislature to eliminate bail and free criminals.
Instead, despite pleas from mayors, law enforcement officers and crime victims, she cruelly doubled down on it leading to countless beatings, robberies, rapes and murders.
Including the murder of Keaira Bennefield.
Gov. Hochul claimed that her refusal to lock up criminals and hold them accountable was done to help black people. Keaira Bennefield, like many of the state's crime victims, was black.
Earlier this year, Mayor Eric Adams of New York City, who is black, along with State Dem Chairman Jay Jacobs, had pleaded with Gov. Hochul to bring back bail. All Adams and Jacobs had been asking for was giving judges some authority to keep dangerous criminals behind bars.
And Gov. Hochul had refused, "I don't cave to pressure."
She wasn't alone. The Democrat legislative leadership refused to consider locking up criminals.
Assembly Speaker Carl Heastie sneered, "Can we stop blaming bail reform when the sun comes out?"
Senate Majority Leader Andrea Stewart-Cousins claimed that bringing back bail would hurt, "black and brown and poor defendants."
One of those was Keaira Bennefield's estranged husband.
Adam Bennefield, who had abducted another ex at gunpoint, had been arrested for punching and kicking her on camera. He was let go in less than 24 hours because Cuomo, Hochul and Dem leaders had eliminated bail.
Keaira was wearing a bulletproof vest to drop off her kids at school. It didn't help her. Her husband rammed her car and then killed her with a shotgun in front of their children.
"The kids had blood all over their clothes," her mother said.
"Three kids are going to grow up without a mother, because she was just murdered on a Wednesday by someone released from custody the day before due to cashless bail," Lee Zeldin, who is running to replace Hochul, charged. "Hochul's pandering to her pro-criminal allies just cost three kids a mother."
"She failed me. She let me down and my daughter down, and she needs to make a change with the bail reform," the deceased woman's mother demanded.
Gov. Hochul has continued to insist that she's protecting black people by pandering to criminals.
But in one poll, 60% of white people, 44% of Latinos, and 46% of black people came out against eliminating bail. Only 30% of white people, 41% of Latinos, and 39% of black people thought Hochul's plan of letting criminals out as soon as they were arrested was a good idea.
When it came to the question of whether the bail law increased crime, 46% of black people said that it did increase crime, only 34% disagreed.
Women, 56%, were more likely than men, 52%, to say it was bad. Female crime victims, like Keaira Bennefield, are much more vulnerable to the violence unleashed by the Democrats.
NYPD Commissioner Keechant Sewell, the first black woman to hold that office, once again urged "changes to the bail reform law" especially allowing "judges to be able to consider whether the person is a public safety threat."
It was a bold move for a career official in the final stretch before Election Day.
Keaira Bennefield's murder was the culmination of a horrifying pro-crime experiment enacted by Democrats after being vocally funded by think-tanks and pressure groups most notoriously, the Brennan Center funded by George Soros, Tides and the Joyce Foundation under Obama.
Democrats who implemented the pro-crime agenda destroyed cities, states and the country.
Gov. Hochul's obliviousness to the horrors that she had unleashed on innocent victims like Keaira's children came to the fore during the gubernatorial debate when she snapped at Zeldin that she didn't understand why locking up criminals was so important to him.
Keaira's mother understands. So do the family members of so many other Hochul victims.
Bui Van Phu, a convicted sex offender on parole, put a man in a coma and then was let out with no bail again.
Frank Abrokwa smeared his feces on a woman in the subway, was arrested, released, and then committed an anti-semitic hate crime, and then was released again. He had punched a man on the subway in January and another man at a bus station in February.
Donny Ubiera was busted by police while waving a large knife. He had threatened and assaulted multiple employees. He was let go and stabbed two people.
Afterward, "There was so much blood in the train car that it had to be taken out of service."
"We keep arresting him," NYPD Commissioner Keechant Sewell said of his 14 previous arrests. "His record demonstrates that each time he is involved in unprovoked violence against innocent victims, the criminal justice system has him back to the streets."
Instead of ending his wave of terror, Gov. Hochul doubled down on her pro-crime policies, renaming criminals, "incarcerated individuals".
The state is handing out drug dealer licenses to convicted dealers while criminalizing whipped cream.
"Our criminal justice system is insane. It is dangerous. It's harmful. And it's destroying the fabric of our city," Mayor Eric Adams charged.
And he's right.
"We never said that the cause of crime in the state is because of bail reform," Gov. Hochul whined. "That is too simplistic. That is a political slogan."
But Hochul is the one mouthing political slogans while New Yorkers are beaten, stabbed and killed. 10 career criminals alone accounted for 500 arrests: 6 of them were still on the street.
Some accuse Gov. Hochul of being soft on crime. That's not true. She's not soft on crime, she's pro-crime. While claiming to help black people, she got a black woman killed. And the skyrocketing murder rates show that Keaira Bennefield is not alone.
There's blood on Hochul's hands and whatever the election results are, it will not wash away.