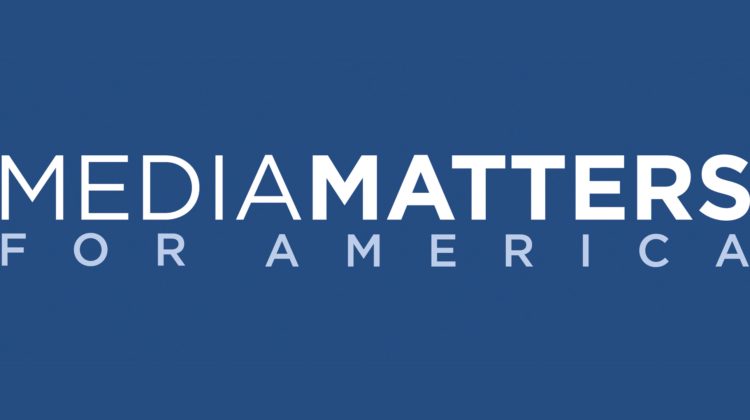 [Order David Horowitz's and John Perazzo's new booklet: "Internal Radical Service: Abuse Of Taxpayer Dollars To Advance Leftwing Causes Illegally And Unconstitutionally": CLICK HERE.]
The Bucks County Standard warns Pennsylvania voters that Mastriano, the Republican gubernatorial candidate, "vows to ban abortion with no exceptions". The paper informs readers that, "Patrice Martin, a registered Republican in Bucks County, called Mastriano 'frightening,' saying she was 'all about' Mastriano until she heard about his stance on abortion."
If you've never heard of the Bucks County Standard, no one there has heard of what is supposed to be the "trusted source for local news in the North Bucks County" area either.
The 'About Us' page for the paper reveals that it's actually the "Commonwealth Community Report" whose mission is to be "the voice for local news in Virginia" and that it's a product of Local Report, Inc. Local Report, Inc is registered in Florida and has a mailing address in Orlando near a Publix and a YMCA. That's quite a long way from Pennsylvania.
The Lehigh Valley News reported that "Senate Democrats Pass Historic Climate and Health Care Bill Over Unanimous GOP Opposition". It emphasizes that, "Every Republican in the Senate voted against the Inflation Reduction Act." It may not surprise you too much to learn that "your trusted source for local news in Lehigh Valley" is another product of Local Report trying to be the voice of local news in Virginia. The article, like many of those published in the many outlets of the Florida organization, actually comes from nearer to Virginia in Washington D.C.
Many Local Report articles come from The American Independent  Founded by Clinton ally David Brock, it's gone through different names and iterations, its president, Matt Fuehrmeyer, was the Democratic Congressional Campaign Committee's director of strategic communications, its VP, Jessica McCreight, worked on Hillary's campaign and in Obama's White House comms, Its outreach director also appears to also be the campaign manager for a Democrat congressional candidate. In other words, it's a typical campaign operation.
Except that, The American Independent Foundation is a 501(c)(3). Abusing its IRS non-profit status, it develops content that's used by The American Independent, under the umbrella of True Blue Media, an organization funded by Brock's American Bridge: a 501(c)(4).
How can they get away with it? The answer lies in Internal Radical Service by David Horowitz and John Perazzo. The latest pamphlet from the David Horowitz Freedom Center reveals how the IRS has enabled the rise of a Democrat empire of nonprofits funding partisan elections.
The American Independent Foundation's paperwork from previous years shows that it was headed by Angelo Carusone, the president of Brock's Media Matters, who also boasts of being the #DumpTrump organizer. His Twitter feed promotes Oliver Willis, a Media Matters blogger and currently a senior writer at The American Independent.
Media Matters is also a 501(c)(3), but the fake news machine popping up as local papers in swing states is intimately connected with electioneering. A recent Axios report described the effort as the "Democrats' swing-state local news ploy". It noted that, "the sites are focused on key swing states with elections in 2021 and 2022: Arizona, Colorado, Georgia, Michigan, New Hampshire, Nevada, North Carolina, Pennsylvania, Virginia and Wisconsin."
Stacey Abrams sent out a hit piece from the Columbus News. As did Georgia Democrats. The fake paper is another Local Report production. As Axios shows, it's part of a pattern with their materials appearing "in communications from the Democratic Parties of Georgia and Michigan, the Democratic Senatorial Campaign Committee, Michigan's Democratic secretary of state and independent political groups such as Color of Change and the Democratic Coalition."
The formula is simple. All of the sites use the same template. They even employ much of the same language. A smattering of local content is mixed together with hit pieces on Republican candidates and puff pieces on Democrats.
Even left of center sites like Newsguard documented the relentless fake news electioneering with headlines like  "Arizona Republicans nominate racist venture capitalist Blake Masters for Senate" in The Arizona Independent and  "GOP Ohio Senate nominee J.D. Vance has supported cuts to Social Security and Medicare" in The Ohio Independent.
Political opinion enjoys a lot of leeway, but this is a fake news network that doesn't exist to put out points of view. Instead it's electioneering under the guise of fake news fed by a nonprofit. This isn't a media organization, it's a messaging operation for political campaigns that wrongly operates as a nonprofit because the IRS chooses not to enforce tax code regulations.
As Internal Radical Service by David Horowitz and John Perazzo lays out, Democrats have built a massive nonprofit political machine funded by taxpayers and abetted by the IRS. In, "How Taxpayers Finance Democrat Voter Registration", the Freedom Center described the massive nonprofit voter registration machine that provides a powerful strategic advantage.
Democrats already enjoy a tremendous communications advantage through for-profit and nonprofit media, some funded by taxpayers, which conduct opposition research on their behalf, endorse their candidates and promote their causes, but the local news fake machine operation is a 'last mile' effort to have taxpayers fund the messaging operations of political campaigns.
In "How the ACLU Abuses the Tax Code to Campaign for Democrats", the Freedom Center exposed the growing intervention of 501(c)(3) nonprofits in political campaigns, running major ad buys and, like the ACLU, splitting into C3s and C4s to gain the benefits of nonprofit status while maintaining political targeting in partisan campaigns. The fake news machine has gone even further, fusing nonprofit status, media status and a campaign operation in one so that it enjoys the advantages of all with the responsibilities of none. It brings slimy D.C. tactics into swing state and red state races, but that also exposes a potential vulnerability.
Local Report's Florida registration opens up the organization to being investigated by Attorney General Ashley Moody. The presence of its operations in states like Arizona and Georgia also make it possible for state investigators to look into the legality of its setup and its coordination with The American Independent and various associated organizations. The IRS, as Internal Radical Service lays out, is not about to do its job, but state attorney generals can do theirs.
Especially because the fake news operation is only in its early stages and is sure to target them.