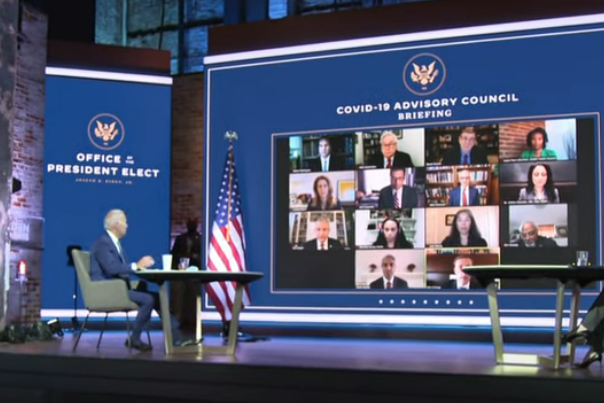 The idea that Hunter Biden's scandals are unrelated to his father fell apart some time ago and new pieces of evidence only hammer the problem home.
Take this account from the IRS whistleblower.
For example, we obtained a July 30th, 2017, WhatsApp message from Hunter Biden to Henry Zhao, where Hunter Biden wrote: "I am sitting here with my father and we would like to understand why the commitment made has not been fulfilled. Tell the director that I would like to resolve this now before it gets out of hand, and now means tonight. And, Z, if I get a call or text from anyone involved in this other than you, Zhang, or the chairman, I will make certain that between the man sitting next to me and every person he knows and my ability to forever hold a grudge that you will regret not following my direction. I am sitting here waiting for the call with my father."
There's no ambiguity here on Hunter's end. The only defense is to claim that Hunter was lying.
But the DOJ figures covering up for Hunter clearly thought that Joe Biden might be at risk.
Weiss was in and out for the rest of the meeting, but it went downhill from there. We shared with prosecutors our outline to interview Hunter Biden's associate, Rob Walker. Among other things, we wanted to question Walker about an email that said: "Ten held by H for the big guy." We had obvious questions like who was H, who the big guy was, and why this percentage was to be held separately with the association hidden. But AUSA Wolf interjected and said she did not want to ask about the big guy and stated she did not want to ask questions about "dad." When multiple people in the room spoke up and objected that we had to ask, she responded, there's no specific criminality to that line of questioning.
There was also no reason to object to it unless U.S. Attorney Wolf was worried the Big Guy was Joe Biden.
 So FBI raised concerns. raised concerns. I raised concerns about it. She's like I don't want to talk about the big guy. Don't ask about the big guy.
You don't need to cover up when there's no crime.