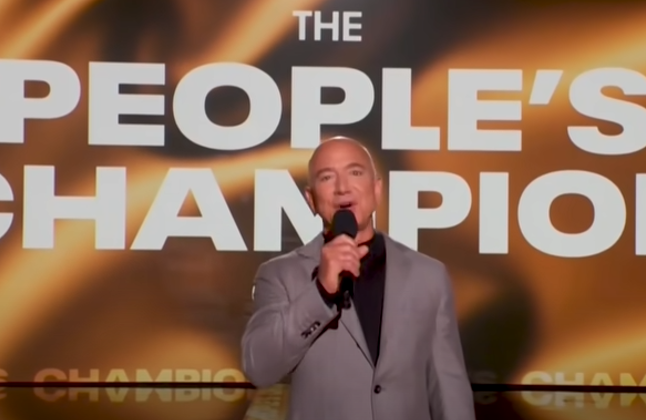 "Hey kids, be careful. If Alexa hears you say the wrong thing, nothing in the house will work anymore."
They say that a fool and his cloud are easily parted.
We talk a lot about deplatforming, but when a single corporation doesn't just control a site you use, but controls most of your life, everything from your doorbell to your vacuum, your music and your lightbulbs, and it decides that your politics are bad, you've got problems.
That's exactly the situation that people put themselves in when they rely on Amazon or Google Home to control their smart home only to realize that they no longer control their home.
A touchy corporation that celebrates Pride Month and BLM all year round does. Beware of offending it.
A package was delivered to my house on Wednesday, May 24, and everything seemed fine. The following day, however, I found that my Echo Show had signed out, and I was unable to interact with my smart home devices…

The representative told me I should have received an email, which I indeed found in my inbox. It was from an executive at Amazon. As I dialed the number provided in the email, I half-wondered if Amazon was experiencing some issues and I was unwittingly falling into a scam.

When I connected with the executive, they asked if I knew why my account had been locked. When I answered I was unsure, their tone turned somewhat accusatory. I was told that the driver who had delivered my package reported receiving racist remarks from my "Ring doorbell"
Brandon Jackson, a Microsoft software engineer, who is writing this is actually black.
I reviewed the footage and confirmed that no such comments had been made. Instead, the Eufy doorbell had issued an automated response: "Excuse me, can I help you?" The driver, who was walking away and wearing headphones, must have misinterpreted the message. Nevertheless, by the following day, my Amazon account was locked, and all my Echo devices were logged out.
Since everything is centralized, losing your Amazon account also kills the smart home setup meaning that everything from thermostats to lights to vacuums might not work anymore.
However, I question why my entire smart home system had to be rendered unusable during their internal investigation. It seems more sensible to impose a temporary delivery restriction or purchasing ban on my account. Submitting video evidence from multiple angles right after my initial call with the executive appeared to have little impact on their decision to disable my account.
The short answer is because Amazon wields nearly unlimited power and sees no reason to compromise when cracking down. A single account provides better control and more leverage to punish anyone it doesn't like.
That's something to consider when purchasing Amazon devices.
Offend Amazon and your Kindle won't work, your books, music and movies will be inaccessible and you may even have trouble getting in and out of your house.
Jackson writes, "due to this experience, I am seriously considering discontinuing my use of Amazon Echo devices and will caution others about this incident."
Seriously considering.
This is a dystopia but we're also doing it to ourselves. Amazon didn't force us to hook up our entire lives to it. It just seemed convenient. But those who can give you convenience can also take it away in a nanosecond.