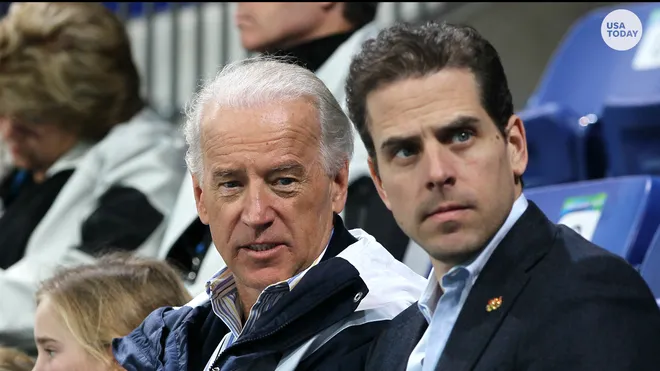 There's something wrong with the scales of justice in this country.
And all you have to do is taking a look at what's happening around Washington.
Every day I'm seeing matters of state in which the Democrats are able to walk away with immunity from accountability, while Republicans are subjected to intense scrutiny and vilification, both by their political rivals and in the media. Everywhere you go, it's easy to see where the imbalance lies.
But now there's a more crucial matter at hand here – and it involves some of the biggest players in the game.
Former President Donald Trump is now facing an all new round of charges, being brought to him by the Department of Justice. And the reason for them? The possession of classified documents at Mar-a-Lago.
I've talked in the past about the FBI's unnecessary (and somewhat brutal) raid of Trump's vacation resort last year, and how they had little to no reason to execute it in the first place. But now we see, on full display, where they are playing "favorites."
Of course, the media will quickly dismiss it, saying that "justice is being done" in the face of Trump's so-called damage within the White House. But take a closer look here.
First off, President Joe Biden – who's still in the White House – admitted to having his own fair share of classified documents within his personal space. He even had some in his house. But you don't see the FBI ordering him to open his doors and coming out with boxes. No, no, just over at Mar-a-Lago.
Not to mention the fact that these documents were easily within reach of Biden's son Hunter. Now you know all about Hunter at this point and his infamous laptop, as well as his shady business with other countries. But it just doesn't make sense to me. How are you going to keep classified documents within your residence – and within reach of someone who has no doubt seen his fair share of legal troubles?
It doesn't just end there. On top of all this, the release of long-awaited documentation of the FBI is underway, after so many threats by Congress to its director Christopher Wray. In these documents, we'll likely know more about Joe Biden's questionable dealings with Ukraine's Burisma president, revolving around a possible $5 million donation.
So, along with the documents that he so conveniently had in his home, the FBI turned a blind eye for the longest time to revealing documents to the Judiciary Committee that was crucial to their investigation. Then, just when they're about to get answers, the Department of Justice pulls a fast move to once again hit Trump with charges, as a matter of distraction so the public doesn't catch on to Biden's potential wrongdoing.
This glaring double standard and selective prosecution further erode trust in our justice system. As concerned citizens, we must demand equal treatment under the law, regardless of political affiliation. The principles of justice and fairness should be upheld without prejudice. This partisan favoritism only serves to undermine the foundations of our democracy and perpetuate a culture of corruption and hypocrisy.
And say what you want about it being a "crackpot" theory, but the evidence is right there. Documentation that's so close to being public, and yet now requires a distraction so that a shining light isn't all over it. And the sheer incompetence of an agency that will go after one target for so many reasons, yet let another slip through its fingers because it's afraid of public backlash or, dare I say it, finding the truth.
Justice has kind of lost its way in this country. You see it in so many police officers leaving their jobs (thanks to Biden's lost promise to "fund the police"), not to mention a growing criminal element that doesn't care what kind of damage it's doing. It's time to stop the finger pointing and, more importantly, shaking the scales of justice so that they're in a certain party's favor. It's time to bring the balance back.
Michael Letts is the Founder, President, and CEO of InVest USA, a national grassroots non-profit organization that is helping hundreds of communities provide thousands of bulletproof vests for their police forces through educational, public relations, sponsorship, and fundraising programs. He also has over 30 years of law enforcement experience under his belt, hence his pro-police stance for his brothers and sisters in blue.