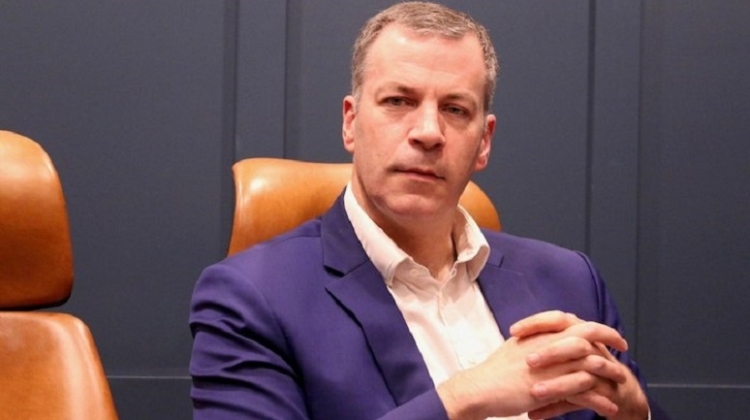 In Ireland, there is an asylum or, more exactly, an "asylum" crisis. Muslim economic migrants have been flowing into the crowded country, and they've come up with a way to get themselves accepted without fear of being sent back to their countries of origin: they destroy their passports and other travel documents after boarding the plane that brings them to Ireland, but before going through passport control in Dublin. More on this scheme can be found here: "40% of asylum seekers are destroying their passports upon entry to Ireland," by Thomas Brooke, Remix News, February 6, 2023:
Irish authorities are ramping up immediate checks on new arrivals as they disembark from flights at Dublin Airport after a concerning rise in the number of people reaching the airport's immigration control without travel documents.

The resumption of checks at the steps of aircraft has been reactivated by Minister for Justice Simon Harris over fears of asylum seekers destroying their passports and other travel documentation that can identify them before proceeding to immigration control where they are subsequently claiming asylum.
By asking for passports and other travel documents as soon as the asylum seekers disembark, right at the steps leading down from the aircraft, Irish authorities hope to be able to identify the migrants before they have had a chance to destroy those documents.
For what those documents show are two important pieces of information. The first is the passport holder's age. Many of the Muslim migrants attempting to be admitted into Europe try to pass themselves off as minors. It's not uncommon that migrants claiming to be under 18 turn out to be in their late 20s. As unaccompanied minors, they must be taken in and cannot be returned to their countries of origin. That's why some migrants want to destroy the evidence, in their passports, of their real ages.
Without evidence, immigration officials have no way of corroborating an individual's claim that they are in fact a genuine asylum seeker fleeing a war-torn nation or at risk of persecution.
And "without evidence" (the travel documents, including passports), the immigration officials also have no way of discounting an individual's claim to being a genuine asylum seeker. Imagine someone from Iraq who wants to be given asylum in Ireland. Iraq has its political problems, but it is not in a state of civil war. So he will claim to be from Syria, or from Yemen, both of which are now war-torn. He'll want to get rid of his Iraqi passport before he has to go through Irish passport control. Perhaps he can throw it out in one of the rubbish bins in the airport, or flush it down an airport toilet. That's why it's important to ask for the migrant's passport and documents just as he has disembarked and is standing on the tarmac, at the bottom of the airplane steps.
"Doorstep operations" will now be conducted biweekly by the Garda National Immigration Bureau, according to confidential government documents seen by the Irish Times newspaper.
Why only "biweekly"? Why not every day of the week, whenever a plane with asylum seekers arrives?
Official figures show that 40 percent of new arrivals who applied for international protection in Ireland last year had either lost or destroyed their travel documents between taking off and arriving at immigration control.
This is a major problem: somewhere between getting on the plane, and then going through Irish immigration control, 40% of these "asylum seekers" "lose" their travel documents. It may be that some are torn up on the plane, and flushed down the toilets, or thrown into the trash along with the used trays and dishes, and then removed by the cleaning crews. The hope is that the cabin crews, now alerted to the problem of "lost" passports and travel documents, will keep a closer watch on those whose names suggest they are migrants from Muslim countries, so as to make unobserved disposal of those documents more difficult. And once off the plane, as soon as they are on the tarmac, these "asylum seekers" should be asked to show their documents before taking that long walk through the airport, which offers so many opportunities to get rid of them.
This practice was highlighted by Hermann Kelly, leader of the right-wing populist Irish Freedom party, back in November last year.

"It is a huge security risk because 40 percent (…) say that between getting on the plane and getting off in Dublin that they have lost their passport, but they can all turn up at the customs kiosk and say 'Asylum,'" Kelly told U.K. conservative broadcaster Nigel Farage on GB News.

"The minister, Roderic O'Gorman, has basically sent out search parties looking for asylum claimants around the world, telling them they can all get a free house, free access to housing, free healthcare, free education, four months after they've got approval for their asylum application," he added.
Hermann Kelly may be exaggerating the Come-To-Ireland campaign of Roderic O'Gorman, but the essence of what Kelly says is true. Migrants – almost all of them Muslims – know that four months after their asylum applications in Ireland are approved, they are indeed going to be given free housing, free healthcare, free education, and generous family allowances. That's why they are coming: not for asylum — so few of them are genuine asylum seekers — but for the cornucopia of benefits the generous Irish state provides.
A record number of 13,651 asylum applications were made in Ireland last year, according to government data. This is six times higher than the previous year, while immigration into Ireland also hit a 15-year high in 2022.

The confidential document seen by the Irish Times also references [sic] a dramatic rise in the number of asylum applications originating from safe countries of origin, including Georgia and Albania.
Many asylum seekers whose passports are intact — so that they cannot claim to be from an "unsafe" country — now try to convince the Irish authorities that the countries they are fleeing from are also unsafe, even though they may be regarded by Ireland and other European countries as officially "safe." They insist that their particular part of the country is "unsafe," which is why they had to flee. When they are asked why they didn't simply move to another part of the country where conditions are "safe," rather than try to settle in a country far from home, where they do not know the language or the customs, and have no family ties or connections, they have no plausible reply.
What the Irish need to do is not only to make it harder for asylum seekers to get rid of their travel documents that show their ages and countries of origin, but to have those who still manage to arrive in the country without documents undergo two kinds of tests. The first is a brief examination to determine age. Recent medical literature suggests that by studying someone's hands, that person's age can be estimated within a decade.
And another sort of test should be administered to determine the migrant's country of origin. If someone claims to be from a war-torn country – say, Syria – then a dozen or so questions could be asked to see if that person really is from Syria. They could be asked basic questions to which anyone from that country would know the answer. For example, what are the three largest cities in the country? Name the main lake in Syria, and the country's most important mountain. Tell us the names of the most famous historical figures in Syria. What famous battles took place in Syria in the last 100 years? What is the name of the Crusader castle in Syria? What is the largest mosque in Syria? What are the main foodstuffs eaten in Syria? What are the country's main exports? Give us the names of the last four rulers of the country. Who are the Alawites? What was the Sanjak of Alexandretta? And so on. It should soon become clear whether or not the person being examined is, as he claims, a Syrian who deserves asylum. And other quizzes should be prepared to test the country knowledge of those who claim to be from other war-torn countries, such as Yemen and Libya.
It's an endless battle of wits between the economic migrants, mostly from Muslim lands, who will lie and cheat in order to be granted asylum in the bountiful West, and those who should be, but until now have not been, stern and unfoolable guardians at the gates of every country in Europe. Now in Ireland, more attention will be paid to preventing those migrants — 40% of the total — from destroying their travel documents. If those documents are still declared "lost" or destroyed, then those immigration officers should be able to roughly estimate, through examination of their hands, the real age of those who claim to be minors. And they should be ready with country-specific quizzes that will confirm, or cause them to doubt, someone's claim to come from a war-torn land, and therefore worthy of asylum.