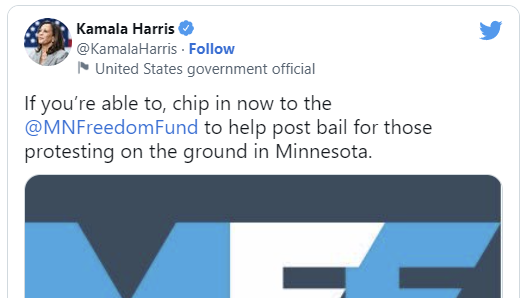 Kamala Harris says it's "misinformation" that she promoted the Minnesota Freedom Fund, a far-left organization that has bailed violent criminals — including accused murderers and rapists — out of jail.

She's lying. pic.twitter.com/KIBR8v4twJ

— RNC Research (@RNCResearch) October 22, 2022
When asked about her support for the Minnesota Freedom Fund during the BLM race riots, Kamala replied with a rambling set of talking points about supporting civil rights and then concluded with, "We have sadly not seen a lack of misinformation and disinformation".
She's lying, as usual, and the story was widely covered in local media at the time.
A suspect released with the help of a nonprofit organization operating a Minnesota bail fund endorsed by Vice President Kamala Harris has now been charged with murder.

Shawn Michael Tillman, a repeat felon, shot and killed a passenger on a light rail platform in St. Paul, Minnesota in May after reportedly being released from jail on April 29 for indecent exposure thanks to the Minnesota Freedom Fund (MFF).

Vice President Kamala Harris pointed potential donors to the Minnesota Freedom Fund during the violence that ensued after the murder of George Floyd.
The tweet in question is still up.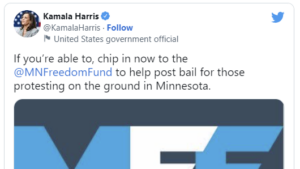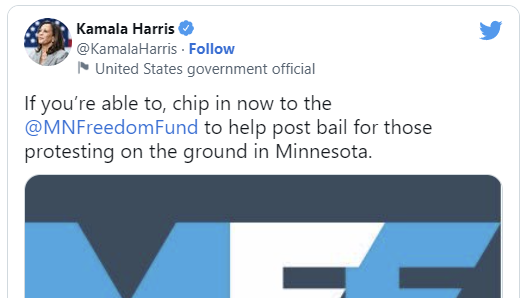 The awkward denial that's really a non-denial, the antiquated fake news that the race riots were peaceful, has worn badly and there's no comeback for Kamala except claiming misinformation when the only misinformation is coming out of her mouth.