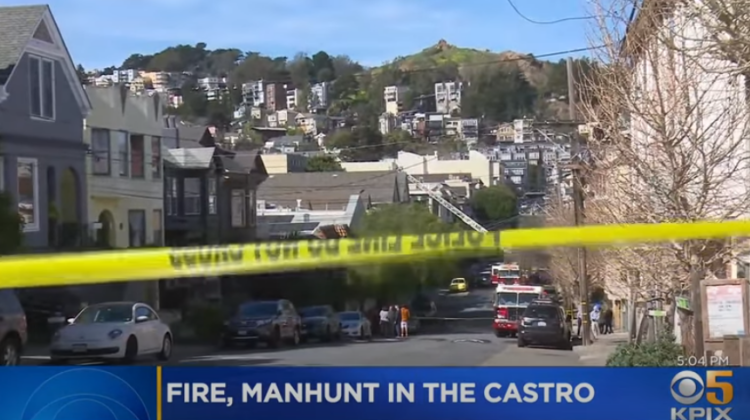 Taking over museums may seem like small stuff compared to taking over a country, but the Left is fighting a broad front multi-spectrum war of the kind that conservatives have yet to adapt to or even envision.
And there are multiple angles in its latest plot.
Three major foundations and one philanthropic organization—the Alice L. Walton Foundation, the Ford Foundation, the Mellon Foundation, and Pilot House Philanthropy—have banded together to create a new initiative that will aim to diversify leadership positions at several art museums across the country.

With a commitment of $11 million over the next five years, the Leadership in Art Museums (LAM) initiative will aim to increase racial equity in leadership positions across museum departments, ranging from curatorial and conservation to education and community engagement.
Anytime the Left says "diversify", translate it as "leftist takeover under the guise of identity politics". While museum leadership positions are often filled by liberals, that's not always the case, and the radicals would like to clean out even the liberals and replace them with their handpicked activists.
Obviously controlling museums is helpful from a culture war angle.
But we also should not forget that the Left's hijacking of the Ford Foundation was one of the crucial moments that paved the way for the downfall of the United States long, long before Soros even moved to America.
Since then there's been a whole lot of hijacked foundations whose vast cash reserves were used to build the vast power of the Left. Some museums have money, they also have classical art and artifacts and there's a deaccession trend underway to dump classical works to fund the purchases of woke identity politics garbage.
When the Association of Art Museum Directors (AAMD) announced in April it was rolling back restrictions on the sale of deaccessioned works, it seemed to be offering a boon for museums whose revenue was drying up—and doubly so for institutions looking to add greater diversity to their collections amid renewed calls to address systemic racism. But as the controversy over the Baltimore Museum of Art (BMA)'s recently postponed sale of deaccessioned works by Clyfford Still, Andy Warhol, and Brice Marden illustrates, the practice is far from accepted even in times of existential crisis. As the pandemic drags on, funds become even more scarce, and calls for diversity ring ever louder, why is deaccessioning still such a hot-button topic?
That's a 2020 article. Decassession is still going on with the Whitney shedding some Edward Hopper paintings, but there's been resistance and a sizable backlash.
Is the Ford Foundation plotting a sizable takeover here? Invest $11 million in the right places and the Left could have the inside track on a massive purge of classical art.