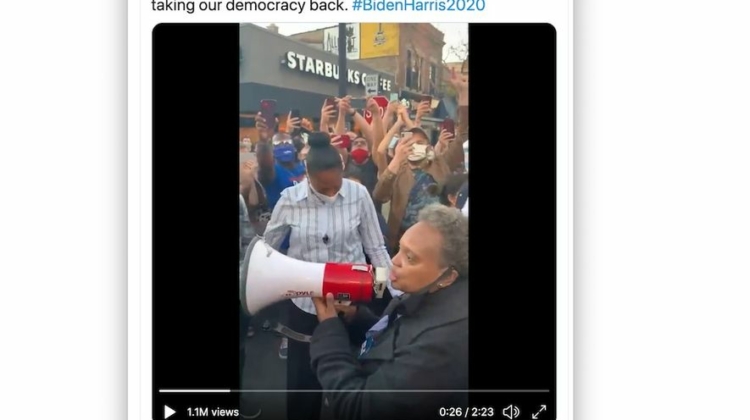 Mayor Lori Lightfoot in Chicago is having a tough time in her reelection campaign because everything is horrible.
71 percent of voters believed Chicago was on the "wrong track"; 61 percent disapproved of Lightfoot's job as the top executive of the city and gave Lightfoot a high unfavorable rating of 54 percent.
Lightfoot is running a close 3rd.
20 percent of likely Chicago voters support Garcia, 18 percent support Vallas and only 17 percent support Lightfoot.
It must be because Chicago voters hate a strong black lesbian woman. Do they have no respect for the glass ceiling? The historic nature of the first black lesbian woman to run Chicago into the ground?
For shame!
But it's not like Chicago voters have faith in anyone else in the Democrat establishment beyond Mayor Beetlejuice.
The survey also suggests that the other candidates may not be as well known given that Vallas had a favorable rating of 30 percent compared to an unfavorable rating of 20 percent. Garcia had a 33 percent favorable rating compared to 18 percent who viewed him unfavorably.
What percentage would favor returning Chicago to the Indians or the Mob?