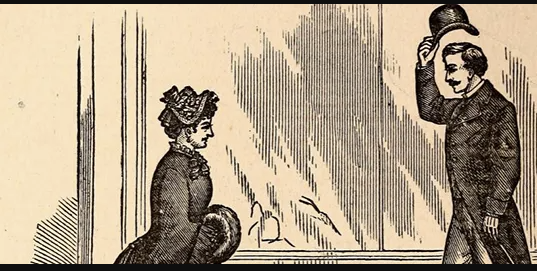 Chivalry isn't quite dead yet. But the New York Times would like to kill it dead. And the military.
The paper ran not one but two hit pieces on the JROTC program.
"The only word I can think of is 'indoctrination,'" the subheader of one complains.
The other, from the faction that claims people can change sex by thinking about it, complains "J.R.O.T.C. Textbooks Offer an Alternative View of the World – Descriptions of civic life and some key historical events differ from the way they are taught in typical public school textbooks."
In an era when women are fully integrated into combat jobs, an Army textbook details how men should not sit "until all the ladies at his table are seated." It recommends that men help women sit down.

"If a lady leaves the table at any time, the gentleman who seated her rises and assists with the lady's chair," the book says.
Politeness and elementary manners are now a hate crime.
Other Timesian complaints are exactly the sort of thing you expect from the compulsive liars who don't know anything, but try to fact check everyone else.
One textbook implies that Kurt Cobain died because of a heroin addiction, omitting the fact that it was a gun that ended his life
The gun just shot him on its own?
Cobain was using insane amounts of heroin. He overdosed a few times and killed himself while high on heroin.
The J.R.O.T.C. textbook knows what it's talking about more than the paper of record does whether it comes to chivalry, which the New York Times obviously knows nothing about, but also heroin, which you would think it would. But it would like chivalry to be as dead as Kurt Cobain.