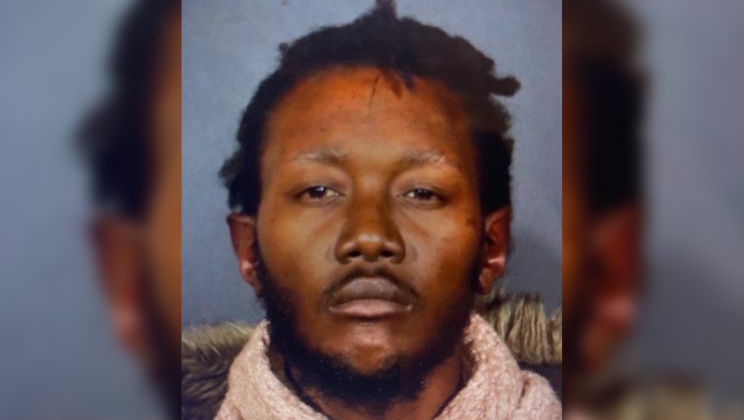 Regular readers know that I'm not a big fan of Mayor Eric Adams, but he's doing the common sense stuff that past common sense Democrats in Gracie Mansion used to do before the whole system became a woke pro-crime mess. If you've seen videos of insane behavior on the subway, you know part of the problem in New York City.
The streets are overrun with crazies. The crazies are often mislabeled as "homeless". They may not even be crazy in the conventional sense, just junkies so far gone that they haven't been in touch with reality since 1986.
Either way, they're responsible for a disproportionate share of the violence and the terror in the city. And Adams is proposing to do something about it.
Following a string of horrifying subway attacks, Mayor Eric Adams dramatically expanded the city's ability to involuntarily commit New Yorkers with chronic and untreated mental illness.

City workers can now immediately hospitalize people who refuse treatment, even if they don't pose a clear and present danger to themselves or others.

"If severe mental illness is causing someone to be unsheltered and a danger to themselves, we have a moral obligation to help them get the treatment and care they need," Adams said in a morning address televised across the five boroughs. "Today, we are embarking on a long-term strategy to help more of those suffering from severe and untreated mental illness find their way to treatment and recovery."
Adams is where Mayor Koch was and is looking for some of the same answers.
Council member Bob Holden (D-Queens) hailed Adams "for understanding the severity of this problem and his courage in tackling it head-on."

"There are ticking time bombs — who are a threat to themselves or others — riding our subways and walking our streets," he said. "Let's get these New Yorkers the help they desperately need and deserve and make our streets and subways safer for all."
The media however is pouring on the outrage. Woke headlines like, "Adams Orders Forced Removals of People Deemed Mentally Ill, While Housing Remains Out of Reach" amp up the outrage. As if the reason the guy on the subway is screaming and waving a machete is because of housing prices.
"You all know it — you're watching people standing there on the street talking to themselves, don't have shoes on, shadow boxing, unkempt," Adams said on Tuesday.

"It is not in the least bit a solution," New York Civil Liberties Union Executive Director Donna Lieberman said.

A real solution, she said, would be providing housing and long-term treatment for the mentally ill.

"Why doesn't [Adams] spend those resources converting some of the empty commercial real estate in Manhattan, for example, into housing," Lieberman added, "with programs to support people who have serious medical conditions?"
Wasting more money on housing projects for crazed junkies is not the solution. Billions have been wasted around the country on nonsense like that. Crazies do not turn sane because you hand them some keys.
They're not crazy because they're homeless, they're homeless because they're crazy.
But the NYCLU boss would prefer to continue the socialist obsession with seizing private property to solve the crazed junkie problem.