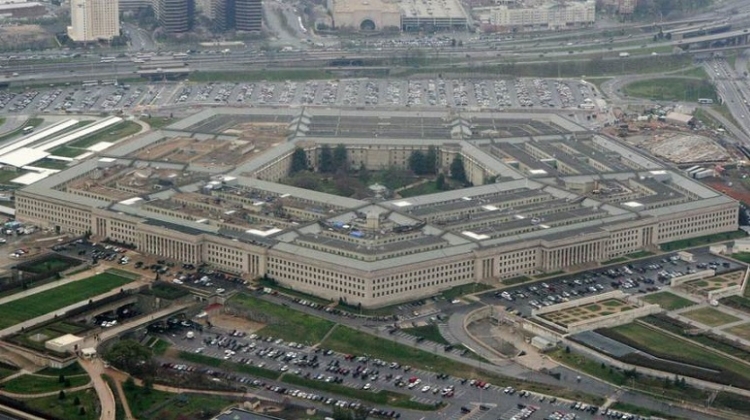 The diversity, equity, and inclusion chief for the Defense Department's schools is in hot water over what are being termed "racially disparaging" remarks, but Kelisa Wing is no Bull Connor. Wing, who actually describes herself as a "woke administrator," has indulged in today's most culturally acceptable form of racism: hatred of white people. She has belatedly drawn the attention of lawmakers for remarks she made back in 2020 and 2021 and is fighting back with an interview published Friday in Military Times. Her defense? She made her hate-filled and racist remarks as a private citizen, not as an employee of the Department of Defense. There, now, don't you feel better?
Wing said flatly: "No, I did not make disparaging comments against white people. I would never categorize an entire group of people to disparage them." Really? Let's see. According to a Sept. 2022 Fox News report, Wing, who has since deleted her rancid Twitter feed, tweeted in June 2020: "I'm so exhausted at these white folx in these PD [professional development] sessions this lady actually had the CAUdacity to say that black people can be racist too … I had to stop the session and give Karen the BUSINESS … we are not the majority, we don't have power."
Wing was misusing the Left's insane lexicon here, for "folx," as Merriam-Webster, which is now as woke as everyone else, tells us is a spelling that is "used especially to explicitly signal the inclusion of groups commonly marginalized." So the exhausting white people in Wing's meetings couldn't have been "folx," but Wing had more than enough racist anti-white tweets to maintain her woke bona fides.
Wing frequently expressed exasperation with how insolently white people dared to behave in her presence. "If another Karen tells me about her feelings," she exclaimed in one tweet, "I might lose it." When a critic took issue with Wing's claim that "racism is ingrained in the very fabric of our country," the diversity, equity, and inclusion chief's response was succinct: "Bye Karen."
Now, however, Wing has tried to explain all this away by insisting that she was not speaking in her official capacity: "I'm speaking now as a private individual, about my private free speech from July of 2020." She also attempted to justify her remarks by claiming privileged victimhood status:
I was in a space where I was the only person of color. The purpose of that was people wanting to reconcile what was happening at the present time. In the middle of that session, someone just called out, "Well, Black people are racist, too." It didn't have any context to what we were talking about, and I started to explain to her that yes, everybody can be racist. But we're talking about systemic racism and how that impacts people and their ability for housing, their ability for a lot of things. That's something that I thought we were there to discuss….I can't advocate for equity and access and opportunity and then not be willing to advocate for myself when an injustice is happening for myself. I have to stand up at some point, and this is the right time.
Well, great. But she is supposed to be the "diversity, equity, and inclusion" supervisor for the Department of Defense Education Activity (DoDEA), which, according to Fox, "provides K-12 education to the DoD community in the U.S. and all over the world." How will Wing avoid bringing her own racism into her work?
With just that concern, according to Military Times, "20 Republican lawmakers, including members of the House Armed Services Committee, wrote to Secretary of Defense Lloyd Austin, demanding to know whether DoD officials were aware of Wing's tweets before they placed her in her current position. Lawmakers also asked Austin whether DoDEA endorses 'the ideology' in those tweets and whether it's been incorporated into the curriculum proposed by DoDEA." These are important questions. Yet the lawmakers sent Austin two letters about this in January and have received no response. The ostensibly marginalized and oppressed, you see, don't think they have any obligation to address the concerns of their putative oppressors.
In reality, of course, Austin and Wing are cosseted elitists, not oppressed at all. Austin apparently doesn't deign to answer questions from those who have no power to cause him any professional difficulty. And if they get too close, he, like Wing, can just cry "racism." Works like a charm.