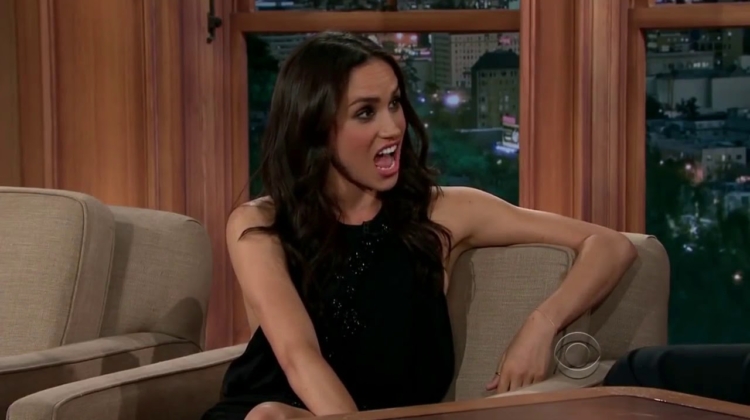 You just can't win by pandering to wokes. Whatever issues the royals may have, its black sheep has hitched his wagon to a demographic that makes even the maddest kings and emperors seem reasonable.)
But as a maligned and misunderstood member of the British Royal Family who only occasionally dons swastikas and pursues privacy through assorted media marketing deals and multi-episode documentaries (The Search for Privacy S3E8 – Please Pay More Attention To Us You Selfish Beasts is my favorite), it's understandable that Princess Harry expected his memoir, "Spare", to be lavished with praise for offering proof once and for all that the royals are racists because they rejected his part-black wife over her psychotic behavior. Sadly, in an effort to butch up, he instead alienated the second most crucial victim group.
Senior members of the Taliban responded angrily Friday to claims by Prince Harry in his much-anticipated memoir that he had killed 25 "enemy combatants."

Taliban members were quick to criticize his claims in "Spare" that looks set to escalate Harry and Meghan's feud with the British royal family, as the couple seeks to present their side of a story pitting celebrity against the centuries-old institution.

Anas Haqqani, a senior member of the Taliban and its powerful Haqqani network, considered to be the group's most formidable fighting force, wrote on Twitter that the people Harry killed "were not chess pieces, they were humans."

"They has families who were waiting for their return. Among the killers of Afghans, not many have your decency to reveal their conscience and confess to their war crimes," he said.
They had families, livestock and sex slaves. Some of those young boys have now run away.
Harriet claims to have killed 25 terrorists.
A retired British Army colonel, famous for his inspirational speech on the eve of battle in Iraq, says the Duke of Sussex has "now turned against the other family, the military".

"Prince Harry's latest revelations in his memoir 'Spare' are clearly a tragic money-making scam to fund the lifestyle he can't afford and someone else has chosen.

"Amongst his assertions is a claim that he killed 25 people in Afghanistan. That's not how you behave in the Army; it's not how we think. He has badly let the side down. We don't do notches on the rifle butt. We never did.
People who were actually fighting are skeptical.
Other Afghanistan veterans questioned how far Harry could be sure of how many people he had killed. A former para said: "I've never heard anyone talk about kill counts, it's crass and frankly cringeworthy. Taking a life is the most serious thing you can ever do on ops, serious people don't talk it up as a game to shift a few books."

While it is not uncommon for soldiers to watch back gun-cam footage to analyse how the mission had unfolded, the Afghan veteran added, "You can't always tell who has been killed or injured. No one is going into a flattened building to check."
Muslims are also most unhappy.
'As a British Muslim, Harry's revelation makes me recoil and him look like a cold killer' – The Mirror
It's awkward when you set out to win over wokes, but then your ghostwriter alienates a key woke demographic. The apology tour for this one is bound to be grand. Maybe he can get another memoir out of it.