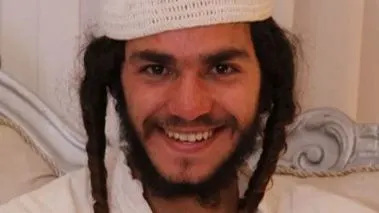 [Show your support for Mike Lindell and The Glazov Gang by using this link for MyPillow and save up to 65% on all your purchases!]
Follow us on our Rumble Channel and on JamieGlazov.com, GETTR: @jglazov, Parler: @Jamieglazov11, Gab: @jglazov and Facebook.
Please donate via our Pay Pal account.
This new Glazov Gang episode features Rabbi Chananya Weissman, the author of hundreds of articles and seven books on a wide range of subjects. His work can be found at ChananyaWeissman.com and rumble.com/c/c-782463. He can be contacted at endthemadness@gmail.com.
Rabbi Weissman discusses Torture Has No Place in Israel, or Anywhere, examining The horrifying case of what Israeli security services did to Jewish settler Amiram Ben Uliele.
Don't miss it!
And make sure to watch our 9-Part Series with Rabbi Weissman below:
[1] Has the Messiah Revealed Himself? – A response to the current claims that he has. 
[2] When Pets Replace Babies: Are all the pics of couples with only their pets indicative of something?
 [3] They Know They're Killing the Babies: Dr. Naomi Wolf's recent announcement: "Dear friends, sorry to announce a genocide."
[6] 'The Torah vs. The Shot': What fundamental religious tenets forbid.
[7] Israel, the Covid Cult and Slave Mentality – Why are so many Israelis so hauntingly obedient to Deep State orders?
[8] Snitching Under Covid.
[9] How to Not Get Married.
Subscribe to JamieGlazov.com.