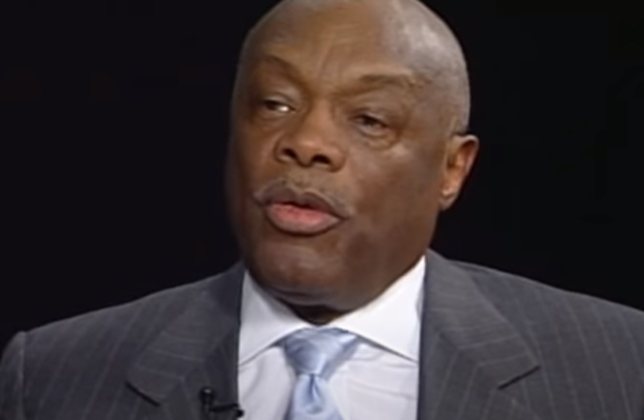 The slave state of San Francisco is moving forward on a plan to pay reparations for generations of slavery under the Bay Area Confederacy. And all it will take is $600,000 from every non-black family in the area.
"San Francisco's African American Reparations Advisory Committee submitted a proposal to the city's Human Rights Commission that would pay every eligible African American adult living in San Francisco $5 million. The report calls for 18 other financial recommendations, including the cancellation of personal debts, annual income supplements for 250 years, and the conversion of public housing to condominiums that would be gifted to recipients."
The cost, "presented on a per-household basis, will be nearly $600,000 per non–African American San Francisco household."
And that's a conservative estimate.
The major cost component of the proposal is the $5 million payment for each eligible African American who is 18 years or older. The Census Bureau estimates there are 46,466 African Americans in San Francisco. Among them are about 35,445 individuals who are 18 years or older, given the age distribution of the African American population.

Paying $5 million to 35,455 individuals totals about $175 billion. To put this in perspective, the city's budget for the current fiscal year is $14 billion, while this proposed sum exceeds the current state budgets of all US states except for California, New York, and Texas.
The Associated Press is shocked to discover that not everyone is on board with mass economic suicide in a city with a large Asian population that had as much to do with slavery as Willie Brown did with the Opium War.
The San Francisco Board of Supervisors hearing the report for the first time Tuesday voiced enthusiastic support for the ideas listed, with some saying money should not stop the city from doing the right thing.
True. But the right thing isn't paying people millions of other people's money on account of their skin color, but locking up the San Francisco Board of Supervisors in Alcatraz and recouping the money by conducting tours so people can see lunatics in their native environment.
Several supervisors said they were surprised to hear pushback from politically liberal San Franciscans apparently unaware that the legacy of slavery and racist policies continues to keep black Americans on the bottom rungs of health, education and economic prosperity, and overrepresented in prisons and homeless populations.
Shocking that people are resistant to a $600,000 cost to their household so Willie Brown and Kamala Harris can get even richer.
"Those of my constituents who lost their minds about this proposal, it's not something we're doing or we would do for other people. It's something we would do for our future, for everybody's collective future," said Supervisor Rafael Mandelman, whose district includes the heavily LGBTQ Castro neighborhood.
Nothing says our collective future like looting everyone's incomes for generations to come.
Critics say the payouts make no sense in a state and city that never enslaved Black people. Opponents generally say taxpayers who were never slave owners should not have to pay money to people who were not enslaved.
Go figure.
Justin Hansford, a professor at Howard University School of Law, says no municipal reparations plan will have enough money to right the wrongs of slavery, but he appreciates any attempts to "genuinely, legitimately, authentically" make things right. And that includes cash, he said.

"If you're going to try to say you're sorry, you have to speak in the language that people understand, and money is that language," he said.
So is "you're fired" and "we're never funding your institution again with any of our cash".
It's a language people understand.
Tinisch Hollins, vice-chair of the African American Reparations Advisory Committee, alluded to those comments, and several people who lined up to speak reminded the board they would be watching closely what the supervisors do next.

"I don't need to impress upon you the fact that we are setting a national precedent here in San Francisco," Hollins said. "What we are asking for and what we're demanding for is a real commitment to what we need to move things forward."
Okay San Fran, ball's in your court. If you really believe your virtue signaling, then it's time to hand people millions of dollars for being black while devastating everyone in the area but a handful of billionaires.
Do it for equity, diversity, inclusion and mass economic suicide.
Then set an economic precedent so no politician will ever consider this again.