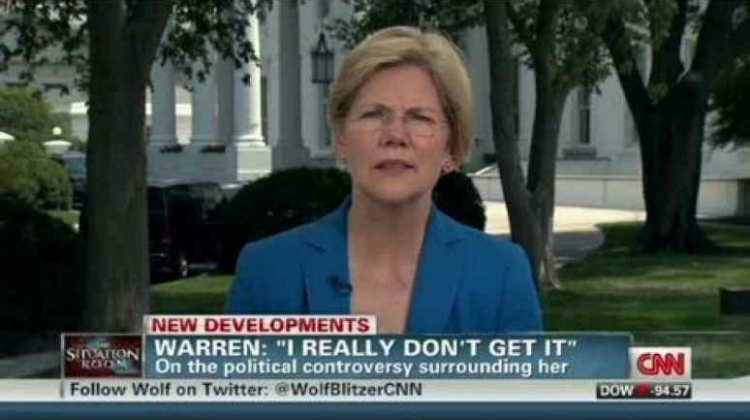 Senator Elizabeth Warren has been resistant to the idea of banning TikTok despite clear evidence that the company is run for the benefit of the Chinese Communist Party which is allowed to spy on its users.
But she's threatening Twitter with the FTC unless the company brings back the censorship.
Recent key departures from Twitter could land the platform in hot water with the Federal Trade Commission if it can't comply with an earlier agreement, Democratic senators warned company leaders Friday.

After news broke last week that both Twitter's head of trust and safety, Ella Irwin, and head of brand safety and advertising quality, A.J. Brown, had departed, four senators wrote in a letter to Twitter owner Elon Musk and new CEO Linda Yaccarino that they were concerned about Twitter's ability to meet its legal obligations.
Brown and Irwin left over material questioning the transgender movement being allowed on Twitter.
Everyone knows why they left, but Democrats are pretending that this is about "user privacy", not a push for political censorship.
In the letter, Sens. Elizabeth Warren, D-Mass., Ed Markey, D-Mass., Ron Wyden, D-Ore., and Mazie Hirono, D-Hawaii, expressed concern about Twitter's ability to comply with its earlier commitments in light of the recent departures.
If this were about privacy, Warren and the gang would be pointing to specific violations. And if Twitter has user privacy issues, they would have existed under Irwin and Brown. This isn't about Irwin and Brown, it's about Twitter hosting political content that Warren and Co. disagree with, which they're trying to deal with by threatening government action to enforce political censorship. This is a walking, talking First Amendment violation but so has the entire censorship movement unleashed by the fight against "disinformation".
Warren could be honest for once in her life and say that she wants social media to censor political speech.