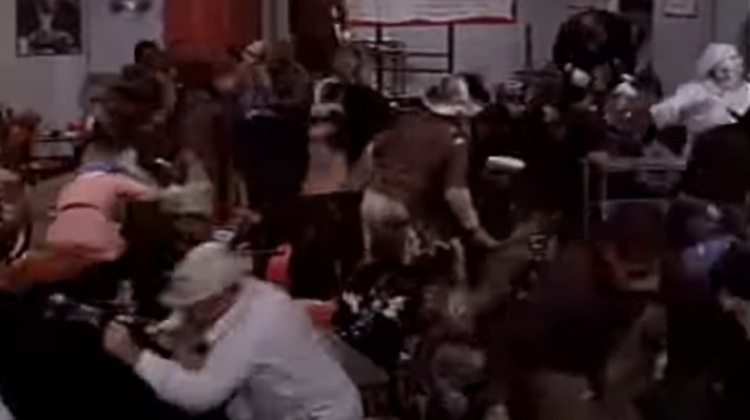 There are two ways society can reduce crime and violence.
1. Maintain a strong sense of moral values and mutual trust. Create and socially enforce codes of conduct. Quickly suppress any groups that dissent from maintaining these standards. Give people the confidence to believe that they will be treated decently and fairly. And that there will be consequences for those who don't.
2. Lots of police and prisons
If you don't have the former, you'll have to settle for the latter. That's what we see in crime statistics in rural vs urban areas.
Lefties have done everything to shatter the value systems and trust networks of American society, and then empowered criminals while disempowering the criminal justice system. After having shattered both options for maintaining some sort of livable society, they bemoan the consequences as if they're someone else's fault.
Why are Americans shooting strangers and neighbors? 'It all goes back to fear' – Washington Post
"It". How did this "it" come about? Why are people afraid?
Half the country believes it has nothing in common with the other half and barely views it as human. Mass media, popular culture and the internet have been used to drive people crazy. And then the pandemic made them even crazier. The criminal justice system was dismantled leading to a massive crime wave.
So why are people killing each other? Must be the existence of firearms.
America's Toxic Mix of Guns, Concern Over Crime and Fearmongering- Washington Post
Ah, it's the fearmongering. If only we could get rid of that and limit people to reading non-fearmongering outlets like the Washington Post.
America's Tragedy is it Culture of Fear – Armed with Millions of Guns – Daily Beast
No worries that we have a social fabric that has been torn into a million pieces or so many people are angry and afraid, it can all be solved by moving around some inanimate objects. They're the only real problem here.
Shattering a society makes it violent. The Left shredded the bonds that tie a nation of diverse and very different peoples together. Violence is the inevitable outcome coded into human nature. The Left's answer is to feed even more divisive identity politics while blaming inanimate objects.
If we want a society where people don't violently dehumanize each other, we might start with a government that doesn't make such dehumanization, in the form of equity, into its primary mission.