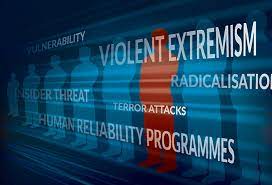 [Show your support for Mike Lindell and The Glazov Gang by using this link for MyPillow and save up to 65% on all your purchases!]
Follow us on our Rumble Channel and on JamieGlazov.com, GETTR: @jglazov, Parler: @Jamieglazov11, Gab: @jglazov and Facebook.
Please donate via our Pay Pal account.
This new Glazov Gang episode features Robert Spencer, the director of Jihad Watch, a Shillman Fellow at the David Horowitz Freedom Center, and the author of 26 books – including many bestsellers. His new book is Who Lost Afghanistan?.
Robert discusses We're the Violent Extremists Now, unveiling Why Obama renamed our counterterrorism efforts 'Countering Violent Extremism'.
Don't miss it!
And make sure to watch Robert focus on Ticking Time Bomb in the USA, where he reveals The dire consequences of Biden willfully bringing in unvetted Afghan refugees into America.
Subscribe to JamieGlazov.com.