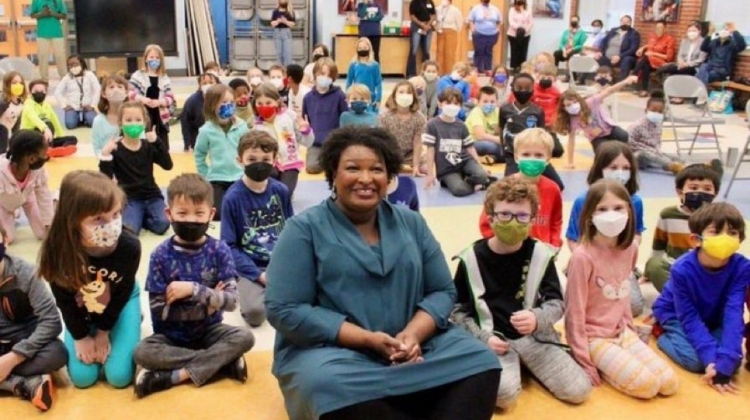 When you're a loser, you embrace your identity as a loser. And you measure your losses as wins by the scale of their nuisance factor. Fair Fight Action v. Raffensperger had quite the nuisance factor and the Stacey Abrams group, after it lost, boasted that it "made history as the longest voting rights trial on Eleventh Circuit record."
Is losing the longest election trial better than losing the shortest one?
Abrams and Fair Fight, and their allies, are trying to spin losing a case that was filed back in 2019 on all counts as some sort of victory.
"To be clear, fairfightaction made history and put real voters at the center of conversation in Georgia. It exposed discrimination in GA's elections and built an unprecedented record for future cases. We owe FFA and its lawyers our thanks and gratitude," Democrat lawyer Marc Elias tweeted.
You know what they say about any statement preceded by "to be clear".
Gov. Brian Kemp tweeted, "Today, Stacey Abrams and her organization lost in court – on all counts. From day one, Abrams has used this lawsuit to line her pockets, sow distrust in our democratic institutions, and build her own celebrity."
Kind of hard to argue with any of that. Abrams failed to overturn Georgia voting laws or prove they discriminated against anyone. She lost her case in front of a Democrat judge.
And yet I have to wonder if she or her allies, currently defending Fair Fight, really thought they were going to win.
Fair Fight is a massive fundraising machine and filing lawsuits made it seem like it was something other than a money conduit. The longer the case runs, the more money could be raised. Abrams knows what she's doing. She's a loser who attracted massive publicity and cash by refusing to admit she lost. In a political culture with no rules, it pays off not to admit defeat no matter how badly you lose.