How badly are proposals for California's race reparations being received? There's a remarkable unity among races.
Here's the pro-column.

Strong support is in the single digits among every race except one. But to be fair, if they ran a poll on whether everyone who is half-Danish and half-Greek should receive a $1M check, there'd be generally negative responses with a small bubble of very positive ones from the half-Danes and Greeks crowd.
Even the somewhat favorable responses are in the teens.
What about the antis? Here's the B side. If it doesn't display properly, the opposition is pretty solid.
Majorities of almost all races oppose these payments. White people hate them the most (65%), but Latinos (59%) and Asians (59% are not far behind.
And what the bigger picture shows in other questions is that, contrary to the state's official wokeness, no one really cares.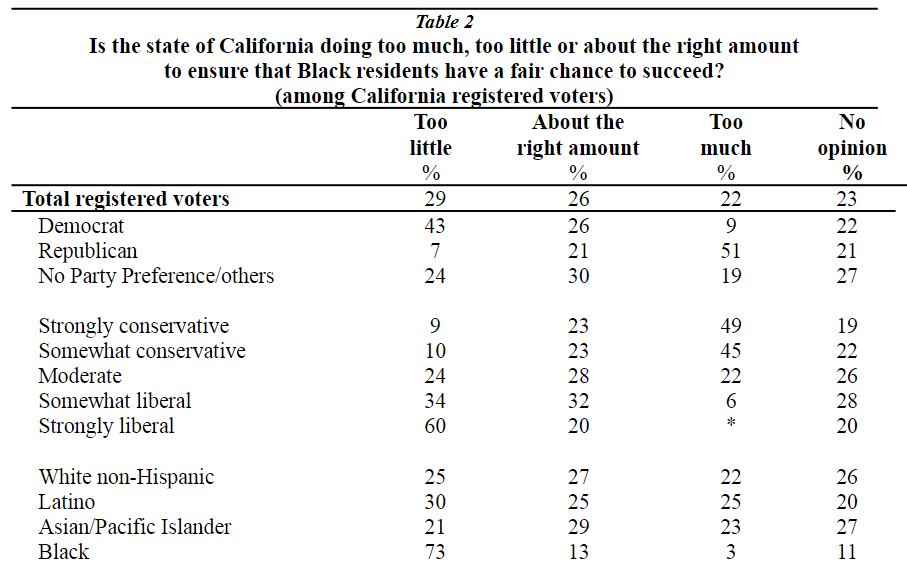 Most Californians have actually moved on.