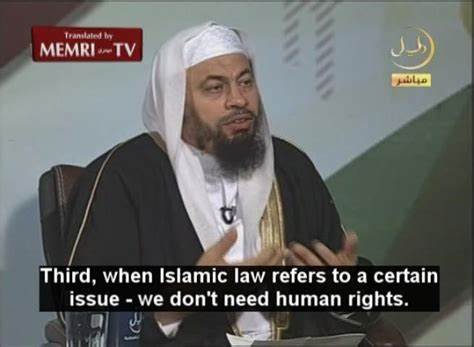 The acceptance of the massive Muslim migrant flood into Europe was a case of the region, and especially Germany, committing voluntary suicide. Wir Schaffen Das was criminal madness lubricated by a torrent of lies that denied that the migrants could possibly pose a terrorist threat. But the threat only keeps on growing.
German authorities have arrested a Syrian man on suspicion of planning to carry out an explosives attack motivated by Islamic extremism, officials said Tuesday.

Federal police said officers arrested the 28-year-old man early Tuesday in the northern city of Hamburg based on a court-issued warrant for suspected terrorism financing offenses.

Investigators say the man is suspected of trying to obtain substances online that would have allowed him to manufacturer an explosive belt "in order to carry out an attack against civilian targets."

Police say the man was encouraged and supported in his action by his 24-year-old brother, who lives in the southern town of Kempten. German news agency Deutsche Presse-Agentur reported that the younger man was also detained.

The brothers, whose names weren't immediately released, were described by federal police as being motivated by "radical Islamist and jihadist" views.
Reports are that the men arrived in 2015 around the peak of the migrant invasion.
A spokeswoman said there were no indications of a specific target. However, the 28-year-old had planned to blow himself up with the explosive belt and "take as many infidels as possible with him to their deaths".
And the mass influx of Syrian Muslims just keeps paying off.
In a separate case, authorities in western Germany said Tuesday that they are investigating a possible extremist motive in an attack at a gym in Duisburg last week. A 26-year-old Syrian was arrested days after the attack, in which four men were seriously wounded and one of them remains in life-threatening condition.

Duesseldorf prosecutors said a review of the suspect's cellphone indicated that "there may have been an Islamist motive" behind the attack but declined to elaborate. The man is currently being held on suspicion of attempted murder and other offenses.
Wir schaffen das, as Frau Merkel used to like to say. Also, "who's afraid to die?"
Germany-Based Salafi cleric Ahmad Armih, who goes by the name of Abul Baraa, gave a lecture titled "Is a Muslim Allowed to Be Afraid of Death?" In it, he talked about the "wonderful feeling" of wanting to meet Allah, with quivering heart and "tears rolling down your face." Asking "who wants to die right now and meet Allah and calling for a "show of hands" – assuring his listeners that he was not calling on them to go on a suicide mission – he was disappointed that only two or three hands were raised.