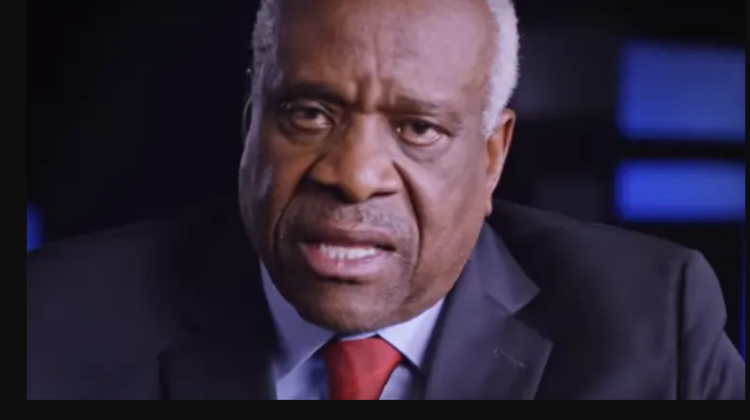 No other Supreme Court justice has faced the unrelenting 30-year leftist lynching of Clarence Thomas.
Even Justice Kavanaugh, whose hoax persecution was closely modeled on Anita Hill, was largely limited to an effort to sink his nomination. Leftist rage against Thomas has been sustained for decades by his strong conservative principles and the inconvenient fact that he is a black man and the left's illegitimate power derives from claiming that it is protecting black people from oppression… by a black justice.
The latest round of leftist attacks have gone after Justice Thomas' wife, Ginni Thomas, and Leola Thomas, his 94-year-old mother. "Reporters" have gotten busy hounding Leola over the status of her home.
None of these "investigations" have turned up anything resembling a crime, but by targeting the justice's family members, they hope to intimidate him into resigning and clearing the way for Biden to appoint a leftist to take his seat. And, barring that, perhaps to stress him into suffering health problems.
The Left is going after Justice Thomas' family members in the hopes of finishing the job they began by harassing justices in their homes and threatening them while the Biden administration ordered law enforcement not to intervene.
Leftists keep talking about lynchings. Their campaign against Justice Thomas is an actual lynching.