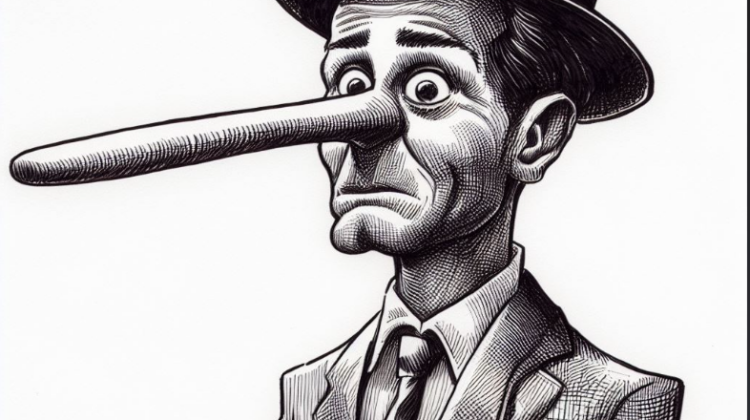 The Associated Press (AP) headlines speak for themselves.
Gaza's desperate civilians flee or huddle in hopes of safety, as warnings of Israeli offensive mount – AP

Palestinian medics in Gaza struggle to save lives – AP

Gaza hospitals warn that thousands could die – AP

Palestinians scramble for safety as Israel pounds – AP

Lack of water worsens misery in besieged Gaza – AP

Palestinians in Gaza face impossible choice – AP

Israel-Hamas war: Gaza draws closer to total collapse – AP
And there's a lot more like these. But really the headline you need is from 2021.
'Shocking and horrifying': Israel destroys AP office in Gaza – AP
Why would Israel do a thing like that?
The strike destroyed the 12-story building an hour after the Israeli military ordered it evacuated, saying the high-rise was targeted because it was being used by Hamas military intelligence, Fox News reported.

"We have had no indication Hamas was in the building or active in the building," AP president and CEO Gary Pruitt said in a statement. "This is something we actively check to the best of our ability. We would never knowingly put our journalists at risk."

He said he was "shocked and horrified that the Israeli military would target and destroy the building housing AP's bureau and other news organizations in Gaza."

But a 2014 article in The Atlantic written by a journalist in the region described a history between the news agency and Hamas and critics took to social media to cast doubt on Pruitt's assertion.

"@AP didn't know about sharing a building w/ Hamas for 15 years?!?" tweeted Gabe Hoffman, producer of the documentary "An Open Secret."

As to whether AP was aware of Hamas involvement with the building, Matti Friedman wrote in his 2014 Atlantic piece: "When Hamas' leaders surveyed their assets before this summer's round of fighting, they knew that among those assets was the international press. The AP staff in Gaza City would witness a rocket launch right beside their office, endangering reporters and other civilians nearby — and the AP wouldn't report it."

Friedman claimed the Hamas militants would regularly "burst into the AP's Gaza bureau and threaten the staff — and the AP wouldn't report it."
Nothing has changed at the AP.
A reporter for the Associated Press based in Gaza has a social media history of blasting Israel as an oppressive, apartheid regime, leading to criticism that he can't objectively cover the conflict.

An extensive report from HonestReporting, a media watchdog, laid out Issam Adwan's extensive past of shredding Israel, including calling it an "apartheid" regime, saying it would be a triumph if it was "overthrown," and comparing the Jewish state to the Nazis. Adwan has been reporting this week for the AP from Gaza after Israel declared war on Hamas following the Palestinian terror group's brutal attack Saturday.

In one now-deleted post on X, formerly known as Twitter, exactly one year ago, he wrote, the "Palestinian revolt against the Israeli oppression will be a triumph" and "every colonial system will be overthrown. Meanwhile, you should reflect on what you did to contribute to it."
The idea of a news organization being able to operate a 'bureau' from a terrorist controlled area is a fiction. The only things you can report from a terrorist zone is what the terrorists want you to.
Unfortunately too many papers and sites continue to use AP materials unaware of how compromised the organization's reporting is.