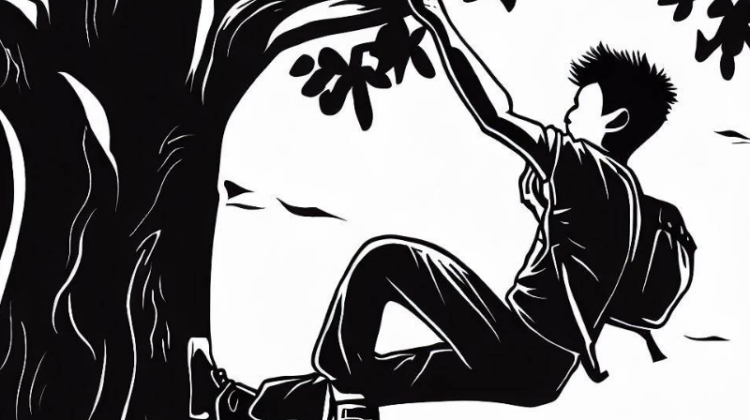 The Left keeps claiming that they control the youth of tomorrow. They're not doing so well with boys.
In annual surveys over the last three years, roughly one-quarter of high school seniors self-identified as conservative or "very conservative" on the Monitoring the Future survey, a scholarly endeavor that dates to the 1970s. Only 13 percent of boys identified as liberal or very liberal in those years.

The figures represent a striking shift in the political views of boys. As recently as the late 2000s, liberal boys occasionally outnumbered conservatives. Back in the Carter era, both boys and girls leaned liberal.

Nowadays, it is girls who are drifting to the left. The share of 12th-grade girls who identified as liberal rose from 19 percent in 2012 to 30 percent in 2022. Only 12 percent of girls identified as conservative in last year's survey, administered by the University of Michigan.
What's the issue? I'd argue that it's the culture.
2000 seems to be a dividing line. The 80s saw the greatest convergence of liberal and conservative male support. By the 90s there's a sharp decline among teenage male conservatives. And then it suddenly goes in the other direction.
What happened? 9/11 obviously, but it's hard to believe that it made that much of an impact. Popular culture in the 80s and 90s is friendly to men and perhaps even male-centered. There's no real sense that there's a contradiction between liberalism and masculinity. The dial starts to turn in the new millennium. Conservative numbers grow but there isn't as sharp a decline among liberals. And then 2017 arrives and it's all bad.
That's also the point where wokeness becomes turbocharged, but the earlier part of the decade is a cultural dividing line. Positive depictions of men disappear. There's a constant hectoring and scolding.
Gilette's infamous toxic masculinity ad airs in 2019. By then the number of liberal teenage boys has dropped to 13% from 19% in 2016. Mission accomplished.
Why aren't you seeing that in the stats? Because, as is often the case, they're misleading.
The political leanings of young men have changed little over the past two decades, according to an analysis by the Survey Center on American Life. Last year, 43 percent of young men identified as moderate, 31 percent as conservative and 24 percent as liberal. Twenty years earlier, the numbers were more or less the same.

But the leftward drift of young women alone has sufficed to move the needle on young adults as a whole.
Lefties claim that they're the future based on a preference cascade among young women, not young men.