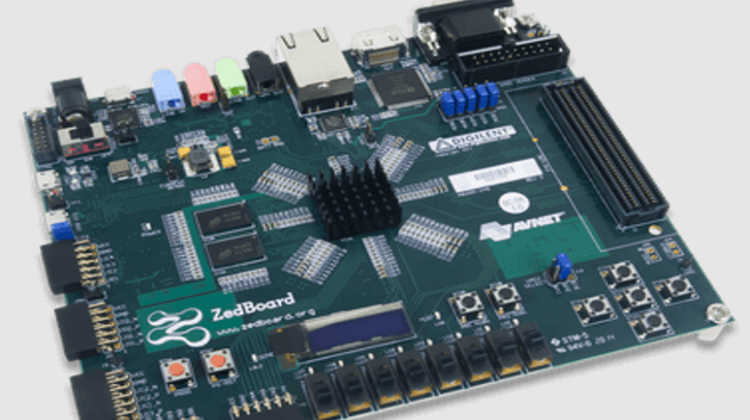 The Iranian military a days ago announced its development of a "hypersonic" missile that can travel at a speed of Mach-15 – that is, fifteen times the speed of sound, against which it claims there is no defense. And the missile can hit any target in Israel within 400 seconds, too soon for Israel to intercept it. And in the same week, Tehran announced the development of a "quantum processor" whose precise use was not made public, but it was described as a "breakthrough" by the Iranian admiral who held the amazing device in his hand. More on these exciting products of Iran's weapons industry can be found here: "Iran announces HUGE technical breakthroughs. Usually fictional, but HUGE!," Elder of Ziyon, June 9, 2023:
This is Rear Admiral Habibollah Sayyari, the Coordinating Deputy of the Islamic Republic's Army, holding a so-called 'quantum processor' that he claimed Iran developed, showing it off during a ceremony at the Imam Khomeini Maritime University in Noshahr.

Only one problem. You can buy that same board on Amazon for $589.
The price has gone up now, to $710. The word "quantum" always impresses the groundlings.. Quantum mechanics! Unified Field Theory! Erwin Schrödinger! Michio Kaku! 15% off if you order two from Amazon, and shipping is free! Some advance!
Iran International, which covered this story, reminds us that Iran claimed in 2020 to have developed a "breakthrough" super-device that could detect people infected with coronavirus from a football field away. IRGC Commander-in-chief Hossein Salami unveiled the device and claimed Iran would mass produce it.
That "breakthrough" device that could somehow detect from afar people infected with the Covid virus was announced by the IRGC commander — making it a very big deal — and then …silence. It was never mentioned again, for good reason – either because it could not work as claimed, or because it never existed in the first place, but was one more manifestation of the Iranian regime's rich fantasy life.
Previously, Iran also announced they built a stealth fighter jet, the F-313, which couldn't possibly fly. And also a home-built fighter aircraft that was a 1970s-era US-made F-5F Tiger with paint.
That stealth fighter jet was never shown in flight. And Western experts are unanimous that as described, it would not work. It was called the Quaher F-313, and photos of it had appeared before, in 2013, when the website War Is Boring pointed out that the jet was too small to carry its announced weapons payload or even fit a pilot. More on this nonexistent "stealth fighter jet" can be found here:
Business Insider showed the footage to a senior scientist working on stealth aircraft who asked to remain anonymous because of the classified nature of his work.

As far as radar signature goes, "some parts are laughable," the scientist said. Specifically, he said the downturned wingtips reminded him of something out of "Star Trek" and the vertical or near vertical fins on the plane would light up a radar.

The scientist said he seriously doubted that Iran had the engineering processes and expertise in place to manufacture a stealth aircraft, the details of which need to be perfectly lined up to baffle radars. Iran has for years been under sanctions, prohibited from buying the kinds of components needed to build advanced stealth aircraft.

Writing for Vice's Motherboard, journalist David Axe said the F-313 — which does not fly in the video — had its tire pressure stenciled on the outside of the plane and that it was way too low for a full-sized airplane weighed down with instruments and fuel.

The scientist says the tire pressure "takes away all doubt that it's a fake."
It was a fake, but the announcements about both the fighter jet and the stealth fighter jet in 2018 were intended to impress other nations, especially Israel, and, as well, the unhappy and restive Iranian people, who needed to be reassured: "see, we are on the cutting-edge of military technology, we can produce things that our arch-enemy Israel has been unable to manufacture. We are right up there with the U.S., China, and Russia." And nothing more was heard about this home-grown "stealth fighter jet." We still don't know if any test flights were ever made. Some believe this "stealth fighter jet" was a "total fake" that, as a "stealth" plane, never existed.
Only videos of the "stealth fighter jet" on the ground have been shown. The plane has not been tested in flight. It is too small to carry the necessary payload, or even to fit a pilot inside. The tire pressure, stenciled on the outside of the plane, scientists have concluded, was much too low for a full-sized airplane weighed down with instruments and fuel. A Western scientist says that the tire pressure "takes away all doubt that it's a fake."
As for the home-grown fighter jet that Iran announced at the same time in 2018 as its "stealth" plane, it appears to analysts from the pictures that have been released, to be a copy of a US-made plane – the F-5F Tiger fighter jet, that the Shah of Iran had acquired for his air force. The plane shown by Iran had been painted in black, possibly in order to hide its similarity to its American model. Or the fighter jet might even have been one of those American planes, that the Shah had bought long ago, a plane that originally dates from the 1970s. In any case, whether it was an American-built plane or simply its copy, this plane is nothing for Iran to brag about, a half-century after it was first introduced. But how many Iranians will realize that?
But what about Iran's other announcement this week?

Earlier this week, Iran announced that they had produced a hypersonic missile that could evade all known defenses….

No country has publicly revealed a missile that surpasses Mach-8, so Mach-15 – over 11,000 miles per hour – sounds like a fantasy.  (Such a missile would reach Israel from Iran in about three minutes.)

In May, Russian Kinzhal missiles, which was also claimed to be hypersonic and impossible to defend against, were downed by US-made Patriot anti-missile systems in Ukraine….
The Russians touted their hypersonic missiles as impervious to interception; they were, the Russians declared, "unstoppable." Six of those Kinzhal missiles were shot down in one night by the Ukrainians, using Raytheon's Patriot missiles. Now the Iranians are boasting that it is impossible for their hypersonic missile to be intercepted. Why should we believe their claim, given how the Russian Kinzhal missile could so easily be knocked out of the sky and given, too, that the Fattah missile has never been test-fired?
Iran has a history of comical claims. Iran's "hypersonic" missile flies at a speed of Mach-15, that is 15 times the speed of sound, and can reach Israel within three minutes. The Iranians claim that it cannot be intercepted. This was what the Russians said about their "hypersonic" missile, the Kinzhal –it was "unstoppable." The Ukrainians, using Patriot missiles, shot down six of the Kinzhal missiles in one night. Why should we think the Iranian Fattah, announced just a few days before the "quantum processor" was introduced to the world, will be able to perform better than the Kinzhal? Do you really think Iranian weapons scientists are better than the Russians?
Keep going, Iran. Announce to the world those fantastical achievements in weapons technology that the ghost of Scheherezade could not have equalled. We're very impressed. And the Israelis are no doubt quaking in their boots.