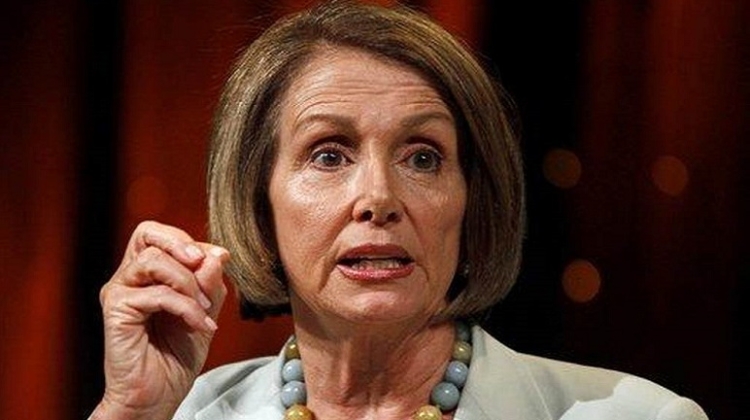 The American Left still isn't happy. Even after defying all expectations in the not-quite-yet-concluded midterm elections, there is rage percolating up among a lot of liberals.
Democrats had a good night Tuesday, largely beating back the headwinds of an unpopular president, high inflation, a shaky economy, rising crime and historic midterm election patterns. Any Republican majority in the House will be razor thin and Democrat control of the Senate is an even money bet. Yet there's still wailing and gnashing of teeth among the Left.
This unhappiness appears to be chronic. The recent American Family Survey found that liberal women were roughly half as likely as conservative women to be happy with their family life, their mental health and their life in general. Liberal men were slightly less unhappy. Why?
By definition, the American Left believes in Marxism to varying degrees. They may deny this because they do not read or understand Marxism but they demonstrate their belief by voting for Progressive and Democrat candidates, many of whom embrace Marxist ideas.
Consider this draft of the Communist Confession of Faith. (Yes, like the Westminster Confession of Faith, only really bad.) Near the top of this Confession, it states that the aims of communism will be achieved, "by the elimination of private property."
One principle in this Confession is illustrated by author Frederick Engles' assertion that, "The happiness of the individual is inseparable from the happiness of all."
Then we have the proletarians, which is anybody who works for a living. According to the Confession, proletarians are worse off than slaves because slaves have a single owner providing, "a guaranteed subsistence," whereas anybody who has a job is a, "slave of the entire bourgeois class… and therefore has no guaranteed subsistence."
The Confession claims communism will rise through an, "established democracy," whose first priority is, "Guaranteeing the subsistence of the proletariat." It's not coincidental that communism offers the same thing as a slave owner.
Laid out in this Confession is a three-step process for guaranteeing subsistence: "Progressive taxation, limitation of the right of inheritance in favor of the state, etc." is the first step. Next is, "Employing workers in national workshops and factories and on national estates." The third step is, "Educating all children at the expense of the state."
This Confession of faith concludes by assuring us that nationalities will cease to exist and that communism will "supersede" religion.
Let's review: The Americans who are unhappiest are those whose worldview is dictated by a Confession that promises to take your stuff, make you work for the government, tells you you're worse off than slaves, that you can't be happy unless everybody else is and that government is God.
As if this isn't enough to induce misery, American liberals must also struggle. All the time. I've endured my share of struggling and don't like it. Struggling is a pain in the tuchus.
But if you're a liberal, struggling is a core competency. Soviet dictator Joseph Stalin wrote a lengthy essay on struggling because it's a very big deal in Marxism. A deeper dive into the ideology shows that if people aren't struggling, they're fighting.
There's the "development of each individual comrade as a revolutionary fighter," so they can fight capitalism and fight to unite and so on. Fighting is so essential, Hillary Clinton wrote an entire thesis on it.
In addition to fighting and struggling and taking your stuff, Karl Marx hated the family and wanted it abolished, called marriage a fraud, and considered children instruments of production.
Then there's biblical Christianity, on which America was founded. Whereas communism promises subsistence, Nehemiah told the Israelites, "The God of heaven will make us prosper, and we his servants will arise and build."
The book of Psalms intones, "Children are a heritage from the Lord," while Proverbs calls grandchildren, "the crown of the aged."
Paul's letter to the Romans advises, "We rejoice in our sufferings, knowing that suffering produces endurance, and endurance produces character, and character produces hope, and hope does not put us to shame, because God's love has been poured into our hearts."
Paul also writes of happiness saying, "May the God of hope fill you with all joy and peace in believing, so that by the power of the Holy Spirit you may abound in hope."
I'm just gonna say it; this is the stuff of America.
A lot of liberals claim they don't believe in Marxism but in truth, most of the people they voted for Tuesday promote it. For reasons that elude me, those voters chose subsistence over prosperity, despair over joy, fighting over peace, hatred over love.
With all the reasons for the Left to be happy after Tuesday, they're not. It begs the question, what would make them happy? If we're not careful, we might find out in 2024.