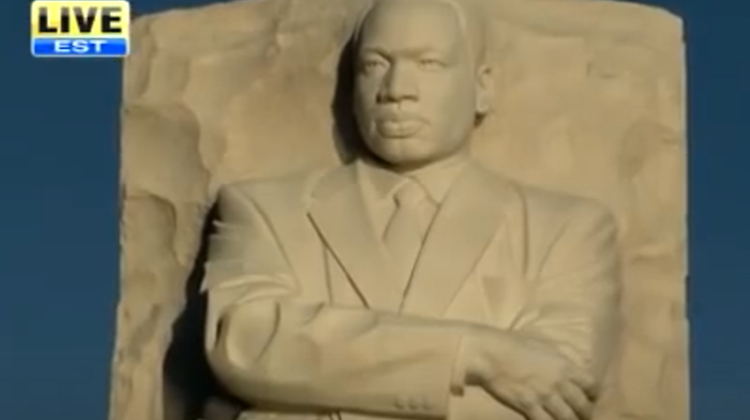 Forget tearing down the statues of American historical figures, if they really wanted to humiliate them, they would put up new statues of them.
Just ask MLK.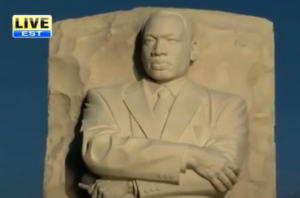 The D.C. MLK memorial was bad enough. Not only does it look more like Mao than MLK, and maybe carving the most prominent black man in the country out of white rock was an odd choice, but the $10 million Boston MLK memorial decided that it could do better.
Titled, The Embrace, it's a nightmarish image that looks like a collaboration between M.C. Escher and H.R. Giger. There's nothing ennobling or dignified about this artistic statement about the sculptor's love of curves and circles. It goes beyond being meaningless to being actively ugly and offensive, a tangle of arms that embrace themselves. When leftists aren't tearing down noble statues, they're putting up incredibly ugly ones.
Once upon a time we actually built memorials that ennobled the dead and us.
And I can't help but think that the fetish for destroying memorials and statues is as much about leftists loving ugliness and hating the aesthetics of nobility and beauty. Unable to create great art, they destroy it instead.
That's why the Black Lives Matter race rioters seemed as willing to vandalize black statues as white ones.
Putting up something like the $10M MLK memorial in Boston is its own act of artistic vandalism and, in its own way, shows the degeneracy of a culture that tears down statues but can't manage to create one.