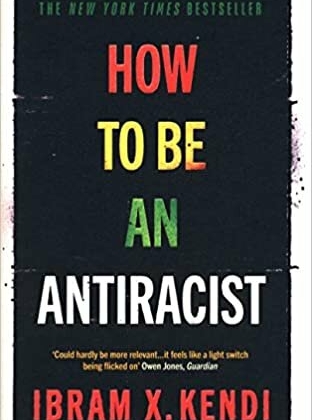 It didn't take long, not just for BLM chapters, but for Ta-Nehisi Coates (who used to argue for slavery reparations from the false example of Holocaust reparations) and now Ibram X. Kendi to make it official that anti-racism means supporting the murder of Jews.
Ta Nehisi Coates, America's most prominent literary racist until Ibram X. Kendi came around, signed a letter which claimed that, "on Saturday, after sixteen years of siege, Hamas militants broke out of Gaza" and then "more than 1,300 Israelis were subsequently killed with over one hundred more taken hostage": note the passive voice. Instead of condemning Hamas, the letter claimed that, "Israel is executing the largest expulsion of Palestinians since 1948 as it bombs Gazans without discrimination."
Now Ibram X. Kendi, the godfather of antiracism, fresh off an ESPN deal, has joined the party. While Kendi failed to respond with a straightforward condemnation of the Hamas attacks, he posted multiple messages attacking Israel. In the latest one, the author of 'Antiracist Baby' described Hamas as a "credible source" of casualty statistics and claimed that "building a border wall around Gaza… is not self-defense" and "laying siege to Gaza is not self-defense" but are "crimes against humanity".
"To be antiracist is to care about humanity," Kendi contends.
If building a wall to keep terrorists who want to slaughter your families out isn't self-defense, what is? Don't ask Kendi.
But what is fairly consistent are the positions that BLM and the various black nationalist figures, some embraced by idiot liberal Jews, have taken. From Coates to Kendi, to lesser figures like Charles M. Blow, they've quite predictably sided with the terrorists.
To be anti-racist, you have to hate. You always had to hate. And not just white people and Jews in America, but Jews in Israel as well.
Antiracism is antisemitism.
But now perhaps Congregation Emanu El can now admit its sins and repent for its desecration of Yom Kippur.
Dr. Ibram X. Kendi – Yom Kippur Tzedek program

On this Yom Kippur, we will join in conversation with the leading voice of antiracism in America today: Dr. Ibram X. Kendi, New York Times best-selling author.

This program is made possible by Temple Board Member Paula Pretlow through the Harry & Jeanette Weinberg Foundation. The conversation helps to facilitate the ongoing work of Congregation Emanu-El's Tzedek Council.
How's that working out?
There were plenty of warnings that antiracism was racism and antisemitism. Now most of the key figures have come out of the closet. (Apart from Robin DiAngelo, who at least for the moment, has chosen not to wave a terrorist flag.)
Those who enabled the cult of antiracism ought to wake up from the wokeness and recognize this evil for what it is.