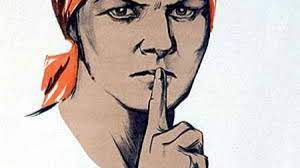 Big Tech giveth and taketh away. And then giveth again. On a temporary basis. Until it takes it away again.
Former British politician Nick Clegg announced that Facebook will restore Trump's account because "social media is rooted in the belief that open debate and the free flow of ideas are important values."
Clegg, one in a series of cutouts for Facebook, credits a complicated process that includes its "semi-independent" oversight board. Except now that the Twitter Files gave us a peek behind the curtain, we know that Big Tech's processes only apply to little people and that there are careful political and economic calculations at the higher levels to deal with more prominent accounts.
Facebook's suspension was carefully calculated to benefit from the 2024 campaign season, not because it cares about the free flow of ideas, but because it wants the peak engagement and ad spending.
The only things that the ban demonstrated were that Facebook can do whatever it wants and that what it wants is to make as much money as possible while outsourcing regulation to international bodies.
One of the things most people forgot and few even knew is how Facebook made that decision.
The Rabat Plan of Action, which Facebook's Oversight Board used to justify the censorship of President Trump, declares that states are obliged to restrict speech that "amounts to incitement to discrimination, hostility, or violence" citing ICCPR articles 19 and 20. The UN's ICCPR Article 19 allows restricting expression for "the reputations of others" and "public order". Article 20 orders a ban on "propaganda for war" and the "advocacy of national, racial or religious hatred that constitutes incitement to discrimination, hostility or violence."

These are a few of the various UN regulations, treaties, and conventions cited by Facebook's Oversight Board. And while all this may sound like meaningless UN gibberish to most Americans, these UN rules define what you can and can't say on the internet.

And what that means is that participating in the marketplace of ideas and in political campaigns in the United States is now subject to United Nations regulations through Silicon Valley.
Which is to say that the rules governing speech in American elections will be UN rules.
That's convenient for Facebook, a global company, which has to comply with the rules of more countries whose laws are governed by UN treaties and agreements anyway (more so than ours anyway), and because the UN helpfully specifies a lot of limitations on speech that our Constitution does not.
CEO Mark Zuckerberg has kept urging our government to regulate the internet. He means it. In the absence of such regulation, we're being regulated by the UN.