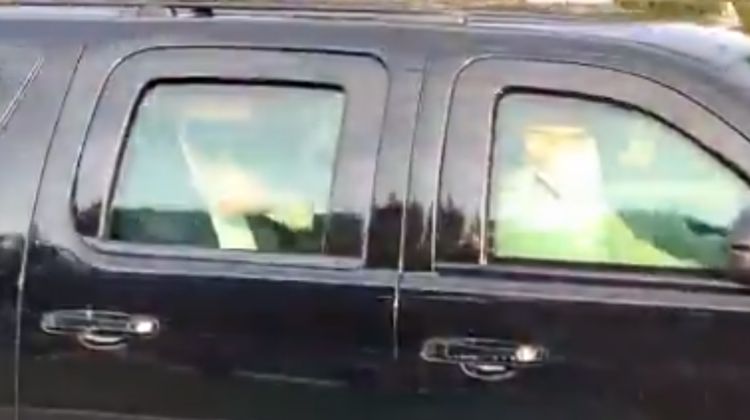 Here's a snapshot in the form of a headline about the NYT's Maggie Haberman who has written a book about Trump. She's only about the 50th or 500th person to do so.
But that's not what matters.
'It's My Curse and My Salvation': Trump's Most Famous Chronicler Opens Up – Politico
Narratives like these aren't unusual. Haberman's stories have focused more on her than on Trump. That's shades of Michael Wolff who became the star of his Trump books.
Writing about Trump is a way to get famous. A dynamic that Trump, after a lifetime of marinating in New York City's media culture, understands quite well. And that's another way of saying that reporters who write about Trump are really writing about themselves.
"So what is it about Michael Wolff that has brought him so close to the egomaniacs," the New York Times unironically asks at one point of the famously egomaniacal hack.
The tidbits from Haberman's Trump book are headlined with her name in it.
Typical of these are, "Trump to Maggie Haberman: I ran for fame", "Donald Can't Quit Maggie" and "Maggie Haberman Responds to Latest Trump News on CNN: Biggest Demagogue".
In one of these, Haberman even comes in ahead of Trump in the headline.
The psychology here is no mystery. And the celebrification of journalism is an old matter. Woodward and Bernstein didn't create any new monsters, they just wrapped it in earnest clothing. The Trump era took away a lot of the pretense. Writing about Trump isn't journalism, it's about fame and money, and obviously political takedowns, but ones that keep on giving.
What is the objective and what is the subject is an equally old one. The old journalism was meant to remind the scribes that they were not the subject. Not unless they wanted to write columns in the editorial page. With the collapse of even the pretense of objectivity and the universalization of bias, the only subject left is the writer who takes center stage.
Maggie Haberman's coverage is about her because the book is about her. There are few books written about Trump, but many books written about those writing about Trump.