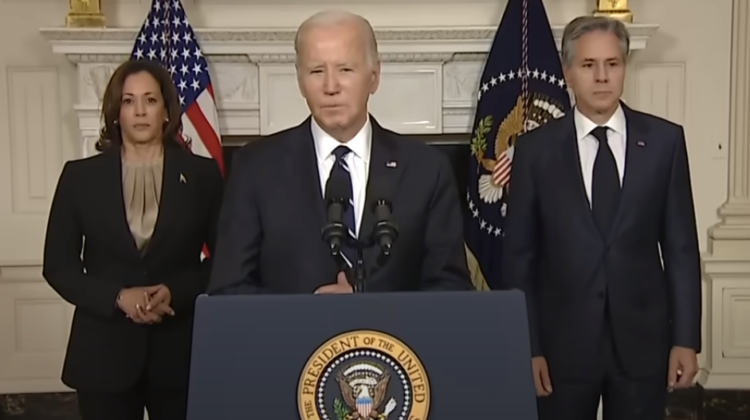 Biden gave his big prime-time speech asking for $60 billion for Ukraine and assorted other money for Israel, Taiwan, the border (don't worry, it won't be used to secure the border) and humanitarian aid (probably to the terrorists.)
After briefly discussing Israel and then Ukraine, Biden pivoted to "Islamophobia" and then repeated something insulting that he had said during his speech in Israel.
Insulting to both Americans and Israelis.
"When I was in Israel yesterday, I said that when America experienced the hell of 9/11, we felt enraged as well. While we sought and got justice, we made mistakes. So, I cautioned the government of Israel not to be blinded by rage."
After terrorist attacks in various countries, condolences don't usually involve condescending lectures on "rage". But they do when it comes to Israel.
I'm curious, has Biden ever lectured Ukraine on not being "blinded by rage"?
A cursory search turns up nothing. Yet Biden felt the need to lecture Israel while tying it to 'Islamophobia' and the death of a six-year-old Muslim boy, allegedly at the hands of his non-Jewish landlord in Chicago, about "rage".
It's not okay for Americans or Israelis to be enraged, but apparently, it's okay for Ukrainians to be enraged.