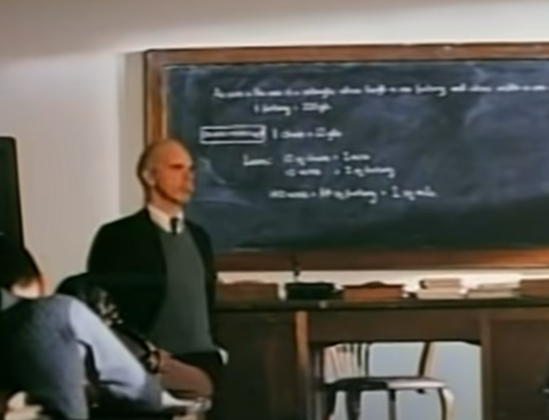 In December, Front Page Magazine published an exclusive investigation of the ADL's curriculum.
"The ADL's Racist School Curriculum Violates Florida Law," went viral and was credited by many with helping unlock the organization's descent into wokeness.
The ADL's educational 'No Place for Hate' arm claims that it's present in 1,800 schools reaching 1.3 million students in one school year. It offers "anti-bias" workshops and training, online and in person for teachers, and curriculum and 'non-hate' certification for schools. According to the Seattle branch of the ADL, "workshops cost a school or district $1200″. Activists have documented contracts with school districts amounting to tens of thousands of dollars each.

But one of its more successful areas is also where its teachings may violate state law.

Florida's 'Stop Woke Act', signed into law by Gov. DeSantis, bars subjecting any student to the idea that anyone is morally superior or oppressive on account of their race. The ADL's 'No Place for Hate' handbook however demands that students "explore, recognize and acknowledge your privilege" and defines racism as "the marginalization and/or oppression of people of color, based on a socially constructed racial hierarchy that privileges white people"

The ADL operates its 'No Place for Hate' program in Florida. One press release bragged that "22 public schools in Miami-Dade County were designated as 'No Place For Hate', including all 8 City of Miami Beach Public Schools".  Another claimed that it was present in 234 Broward County public schools which is the 6th largest district in the country with 270,000 students.

That means potentially as many as 270,000 students may be taught that white people are evil.

This disastrous program is being funded by $100,000 in federal funds.

Broward is such an asset for the ADL that its local director, Kiesha Edge, a former black employee of the Florida Department of Health, is now the ADL's National Director of Education Operations, even while remaining back in Florida, in charge of 450 "education facilitators"

"We live in a society where systemic racism is alive and well," Edge contended.
Now, the Florida Department of Law Enforcement has reportedly begun investigating the ADL's "No Place for Hate" curriculum.
While we at Front Page Magazine were certainly not the only ones to raise important questions about "No Place for Hate", and indeed the critical race theory elements occasioned such a backlash that the ADL promised to make some changes, we helped direct attention to the curriculum's conflict with Florida law.
And Florida's willingness to hold the educational system accountable for teaching hate is vital for parents who want to take back their schools.