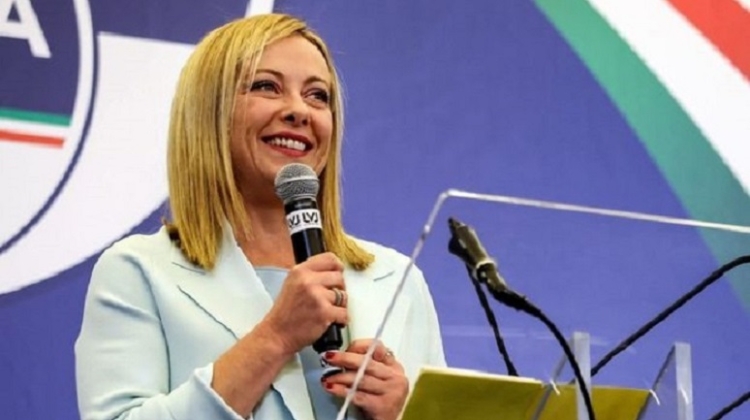 Italian voters have spoken: enough of globalist chaos; environmental lunacy creating a bad economy built on an unrealistic green agenda; open-door, unvetted immigration; rigid Covid mandates; and diminishing personal freedom. Giorgia Meloni's Brothers of Italy coalition party has captured a sweeping majority in Italy. It's being widely smeared as the most right-wing government since Mussolini. Other coalition members include Matteo Salvini's League, noted for its opposition to an open-door immigration policy, and Silvio Berlusconi's Forza Italia.
Here's what Italy can immediately expect, based on the stated policies of the incoming government:
A review of rules on public spending and economic governance. Meloni has stated that her focus will be on "investments to boost Italy's chronically weak economic growth but pledged responsibility in managing its debt-laden public accounts." And as a fiscal conservative, she added: "I am very cautious." She has also criticized the EU for its lack of foresight in pursuit of a green economy at any cost, accusing the EU of failing "to craft policies that would ensure available, affordable energy supplies. Sky-high energy prices, she declares, "have forced businesses and families down to their knees."
The Brothers of Italy party is being attacked as far-right,  "anti democratic" and a threat to personal freedoms, but the truth is that globalist governments have themselves proven to be the worst threats to democracy and personal freedom, while accusing the Right of everything they do. It is globalists today who are the exponents of the socialist ideology and who are willing to use violence to cancel our freedoms (especially the freedom of expression) and drive capitalist economies into the ground.
The Leftist Atlantic, in an article titled The Return of Fascism in Italy, asserted….
Meloni would also represent continuity with Italy's darkest episode: the interwar dictatorship of Benito Mussolini.
Ridiculous. Just as Hitler was socialist (the Nazi party was the National Socialist German Workers' Party) yet is frequently referenced as "right wing," Mussolini was also a socialist, called "right wing" when both were violent socialist Leftists.
Meloni refused to join Mario Draghi's national unity government in February 2021, opposing his "tough coronavirus measures, notably the so-called Green Pass requiring workers to be vaccinated." Meloni is also tough on open-door migration. Italy has been overwhelmed by North African Muslims illegally swarming in, and Draghi was lukewarm on the issue. AFP stated that Meloni's party's "anti-immigration positions and the protection of Italy from 'Islamization,'" and also quoted Meloni as saying: "there is no room for nostalgic attitudes of fascism, for hypotheses of racism and anti-Semitism."
The Associated Press describes Meloni as having a message that blends Christianity, motherhood and patriotism, while the Qatar-owned Al-Jazeera says that her party "calls for the defence and promotion of Europe's "Judeo-Christian" and classical roots." Meloni has also been criticized by the Left for being anti-abortion.
A government that supports Judeo-Christian principles, rejects unvetted illegal migration and rigid COVID mandates, and is Eurosceptic sounds like a government on the right track. No wonder the Left is going heavy on the "far-right" and "fascist" smears.
Globalist EU leaders are now worried about a shift in the EU's balance of power, as they should be, and about a Meloni alliance with Hungary. Hungarian Prime Minister Viktor Orban has already congratulated Meloni on a "well deserved" victory.