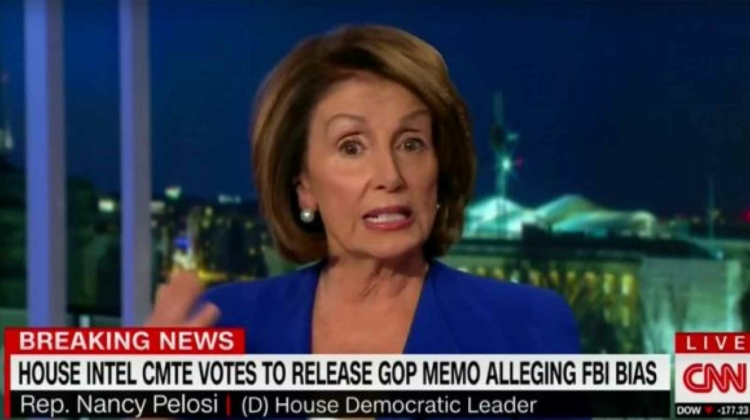 At what point do we just start sending in the national guard into major cities?
One of the most infuriating things was the extended siege of a Portland courthouse with no meaningful federal intervention. Imagine a militia besieging a federal building for 100 days and not having the FBI and the ATF show up loaded for bear. But beyond overt organized attacks by leftist domestic terrorists, a lot of federal facilities are just stuck in cities overrun by criminals where pro-crime Democrats run the system.
Like San Francisco. Want to visit the Nancy Pelosi Federal Building? Best not to.
Officials at the U.S. Department of Health and Human Services advised hundreds of employees in San Francisco to work remotely for the foreseeable future due to public safety concerns outside the Nancy Pelosi Federal Building on Seventh Street.

The imposing, 18-story tower on the corner of Seventh and Mission streets houses various federal agencies, including HHS, the U.S. Department of Labor, the U.S. Department of Transportation and the office of Speaker Emerita Nancy Pelosi. The area is also home to one of the city's most brazen open-air drug markets, where dozens of dealers and users congregate on a daily basis.
Pelosi did work to legalize drugs. Having the building named after her turn into an open-air drug market seems truly fitting as her legacy.
Good thing the federal spending stream took time out from its busy schedule of bankrupting the nation to rename the ugliest building in the country for the ugliest politician.
"While elite architects praised the resulting building, many San Franciscans consider it one of the ugliest structures in their city."
And a good thing we also spent $144 million building this eyesore in a crime-infested hellhole.
Former Speaker Pelosi is probably still in denial about all that.
House Speaker Nancy Pelosi took aim at organized crime in San Francisco recently, calling it "absolutely outrageous." Despite these statements, Pelosi has a known history of pushing 'defund the police' rhetoric.

"It's absolutely outrageous. Obviously it cannot continue," Pelosi said. "But the fact is that there is an attitude of lawlessness in our country that springs from I don't know where… and we cannot have that lawlessness become the norm."

In an interview with MSNBC in the summer of 2020, she said they were thinking about moving some funding away from the police.

"What we're doing is talking about how we change policy to make policing more just, and that there's some issues that we ask police to do mental health issues or policing in schools and all the rest, that perhaps we can shuffle some of that money around, but those are local decisions," said Pelosi.
Maybe the Nancy Pelosi Federal Building needs more social workers. And Pelosi can take another knee.