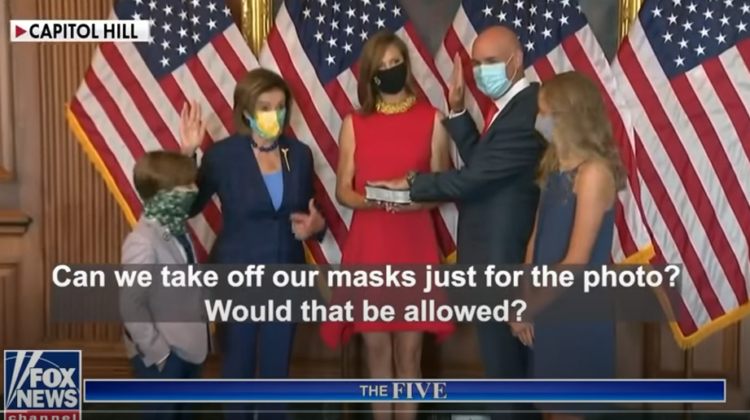 California is infamous for a lot of nuttery. One of the more unique government examples may be the state's boycott of any state that protects religious freedom or in any way dissents from the radical leftist agenda.
The city of San Francisco was boycotting the majority of the United States — 28 states that did not pass the city's criterion regarding anti-LGBTQ laws, anti-abortion laws, or restrictive election laws disproportionately affecting people of color.

In the intervening seven months, that tally has grown: The city presently cannot contract with businesses headquartered in 30 states, nor can city employees visit those states on official business.
Money is tighter these days and San Francisco was losing money because of its boycott of America.
"While it is difficult to measure how the City's contracting costs have been affected … researchers have found that full and open competition for contracts can result in savings up to 20 percent," reads today's report.
With no one else joining its unilateral boycott, San Francisco decided to surrender to America.
"It's not achieving the goal we want to achieve," said Supervisor Rafael Mandelman, who sponsored the legislation that repealed the whole boycott. "It is making our government less efficient."

A central goal of the boycott was to put pressure on other states, but a recent report by City Administrator Carmen Chu's office found that only one state had been removed from the list and none ever said they changed their laws because of San Francisco's. Additionally, the report found that the law made city contracting a more cumbersome and expensive process.

An earlier report from the board's Budget and Legislative Analyst found that implementing the boycott had cost the city nearly $475,000 in staffing expenses. And the city was approving a large number of exemptions to the boycott anyway: Departments granted 538 waivers for contracts worth $791 million between mid-2021 and mid-2022, the report found.
Even San Fran managed to bow to the inevitable.
San Francisco will no longer boycott 30 states that passed conservative laws after city officials determined that the restrictions were too costly and had little impact other than adding more bureaucracy.
But wasn't adding more bureaucracy the whole point?
Does this mean that the rest of America will end its boycott of San Francisco? Dont count on it.