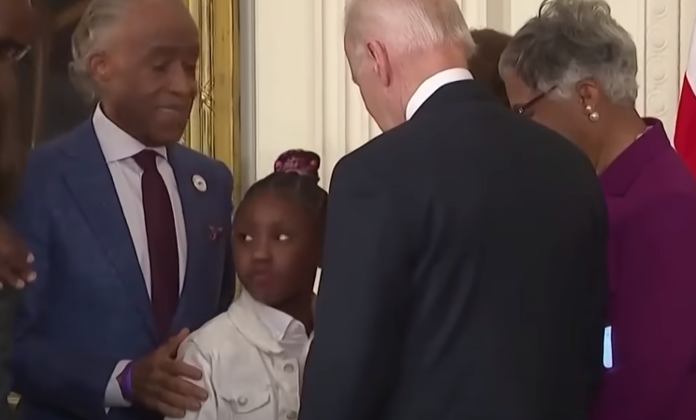 How broken is New York?
In the decades since Sharpton became a Democrat kingmaker, the state and the city have become a catastrophic one-party mess that are going down the same road as California. But the 2022 election did rattle Democrats. Wealthy Westchester residents managed to hold off angry Asians and Orthodox Jews in New York City tired of all the crime. The clearest barometer of that is how Mayor Eric Adams talks about the need to lock up criminals while the New York State leadership is there to represent the criminals.
Now the whole thing is so dysfunctional that Sharpton is trying to break the deadlock between NYC's black anti-crime mayor and the black pro-crime state leadership. Yes, Sharpton, the thug's best friend.
Rev. Al Sharpton is convening a summit of Black leaders across the state to forge a consensus on tackling crime after New York Democrats clashed on bail reform and the party lost three House seats to Republicans in midterm elections dominated by public safety.

Black people currently serve in a historic number of powerful elected or appointed positions in New York. Among them: The state attorney general, three out of four of its U.S. attorneys, the lieutenant governor, the mayors of New York and Buffalo, New York City's police chief and Manhattan's district attorney.

Sharpton worries they're missing the opportunity to collaborate on New York's most pressing issue.

"They haven't been in the room together to talk about crime," Sharpton said in an interview about the meeting scheduled for January. "Why are we not talking collectively?"

"We have more Blacks in power than Adam Clayton Powell could have ever dreamed about," Sharpton said, referencing the first Black New Yorker elected to the U.S. House of Representatives when he took office in 1945. "There has to be some way we can all sit down and say, 'We may not agree on these 10 things but we can agree on these three things.'"

Last summer, State Assembly Speaker Carl Heastie and Senate Majority Leader Andrea Stewart-Cousins rebuffed pleas from New York City Mayor Eric Adams, a fellow Democrat, for a special legislative session to tighten bail laws for repeat offenders.
Sharpton has been attacking pro-crime white lefties opposed to Adams as 'latte liberals', but the problem here is much more intractable. State Democrat leaders cost Democrats the House, but they retained enough local power not to care. Sharpton doesn't care either, but he cares when there's something in it for him.
By the time Obama arrived, Sharpton was very obviously on the market. Obama brought him in as a pet even though he had no credibility by then. And he's got even less now. But Adams is using him anyway.
And yet it says something about how crazy the Democrats have become that Sharpton, of all people, sounds like the voice of reason.
Adams, he tweeted, "talks about crime because its wht NY'ers are concerned abt. Crime was up 40% yr over yr whn he took office. In particular, Black & Brown NY'ers live in places that should be safer & it would be absurd for him to ignore. Crime isn't a made up phenomenon, Dems know that."
"I think that what is being misread is that there is a misreading of wanting criminal justice reform and police reform and in wanting proper policing. And as crime's in spike in some areas even more policing, we just elected a black policeman, the mayor of New York, and he had overwhelming black support," Sharpton said on Morning Joe.
Behind the word salads, Sharpton is saying what is well known, that the black community does want solutions to the crime wave. There's no support for police defunding there. But when it comes to the root of the problem here, the revolving door for arrests, that's a fuzzier area. And yet having cops just patrol does nothing.
Stewart-Cousins and Heastie had rejected and ridiculed previous calls to bring back bail. The fact that Sharpton is now the court of last resort to negotiate some sort of solution for reducing the amount of criminals on the street speaks volumes about what a complete disaster the party, city and state are.