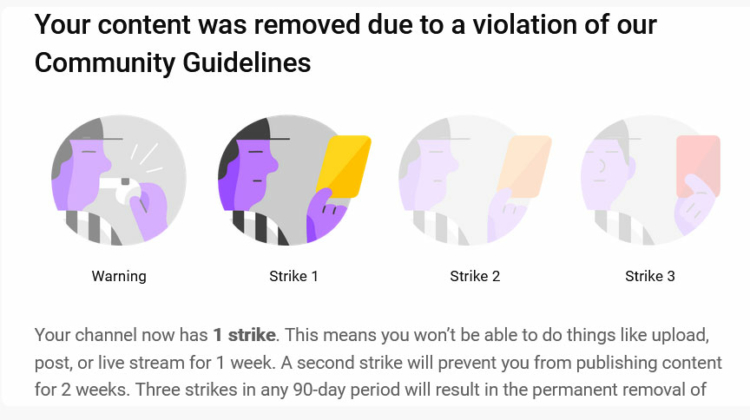 YouTube continues to enforce its totalitarian Deep State obligations diligently. A recent interview that Frontpage Editor and the Glazov Gang's host Jamie Glazov conducted with General Michael Flynn – uploaded to the Glazov Gang YouTube channel on July 21, 2023 – was simply too much for the Google-owned video platform to handle.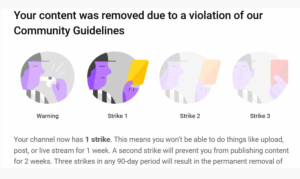 YouTube took the video down, stating that it "has been removed for violating YouTube's Terms of Service."
How exactly anything General Flynn said violated YouTube's "Terms of Service" remains a mystery, although YouTube did include a warning in its "Review" of the show about "medical misinformation" and how:
YouTube doesn't allow claims about COVID-19 vaccinations that contradict expert consensus from local health authorities or the World Health Organization (WHO).
Indeed, in one part of the interview, General Flynn did discuss the empirical evidence demonstrating that the Covid vaccine is extremely hazardous to human beings' health.
YouTube warned the Glazov Gang that two more "strikes" within the next 90-day period will result in the permanent removal of the channel.
For the Glazov Gang, this treatment by YouTube comes as no surprise — as it has had many other of its videos removed over the years – and its channel has been consistently demonetized and its subscribers constantly removed.
Please help us in the face of YouTube's persecution and censorship by subscribing to our Rumble Channel and donating via our Pay Pal account. – since we are a fan-generated program and it is getting more and more difficult for us to get our programming out. Also follow the show on Twitter: @JamieGlazov.
And make sure to watch our General Flynn interview – removed by YouTube – below on our Rumble Channel:
Thank you. It is greatly appreciated.
Order Jamie Glazov's new best-selling and critically-acclaimed book: Barack Obama's True Legacy: How He Transformed America – for which General Michael Flynn wrote a masterpiece Foreword.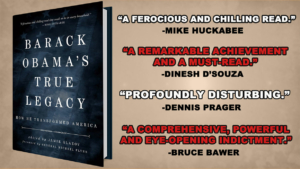 Subscribe to JamieGlazov.com.