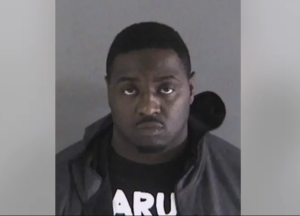 Pro-crime is pro-evil and "progressive" prosecutors keep showing us why that's true. And advocates for victims of crime are rising up against them.
Shouting "justice for Jasper," "do your job!" and "victims come first," protestors sounded off on Alameda County District Attorney Pamela Price on Monday over concerns about how she's handing the emotionally charged Jasper Wu case.

The crowd of close to 100 people, many from the Oakland AAPI community, gathered for the demonstration on the steps of the Alameda County courthouse near Lake Merritt.

Wu, 2, was fatally struck by a stray bullet during a rolling gun battle between alleged San Francisco gang members in November 2021.
Why are they reacting that way? Soros DA Pamela Price has given them every reason to.
Jasper Wu, a 23-month-old boy, lost his life to a stray bullet while riding in his car seat.

Three men – Trevor Green, Johnny Jackson, and Ivory Bivens have their preliminary hearing on murder charges in three weeks. A member of the AAPI community asked Alameda County District Attorney Pamela Price for an update on the case, and Price sent this email Tuesday that reads in part, "Our office is currently working on a partnership with the Asian Law Caucus to support AAPI victims of violence in ways that open up broader possibilities for healing and non-carceral forms of accountability."
Price then sent a hostile email blasting Asian-American critics as ignorant of "constitutional law" and argued that the gang members are "presumed innocent". Then she accused Asian-Americans complaining about her pro-crime policies of "mob violence" and claimed that "as a descendant of people in this country who were historically subjected to mob violence in the form of lynchings, racist profiling and wrongful convictions, I am particularly sensitive to the danger of this type of comment" and proposed a forum to "better educate" Asian Americans.
Some might call this racist, but wokes know that it's actually "anti-racist".
The Soros DA not only wants to go easy on a 2-year-old's killers, but accuses Asian-Americans upset over it of being a dangerous racist lynch mob.
A little boy was murdered, but to pro-crime DAs, the killers are the real victims.